Doctoral Student Heather Shoenberger Receives $2,000 Prize from the American Academy of Advertising
Her Dissertation Research Is on Consumer Perspectives of Online Behavioral Advertising
By Erik Hall
Columbia, Mo. (March 6, 2013) — The American Academy of Advertising awarded a $2,000 prize to Missouri School of Journalism doctoral student Heather Shoenberger.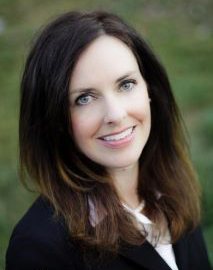 Shoenberger learned Feb. 19 that she was one of four award recipients.
The American Academy of Advertising Doctoral Dissertation Competition promotes doctoral research in advertising by members of the American Academy of Advertising.
Shoenberger plans to write a dissertation that hopes to provide a more complete understanding of consumer perspectives of online behavioral advertising (OBA) and offer a close look at just how consumers negotiate a digital world filled with OBA targeted at them. Professor Esther Thorson serves as her chair.
She will receive $1,000 of the prize now and the other $1,000 after she successfully defends her dissertation. Shoenberger is required to complete her dissertation defense by Dec. 31, 2016.
Shoenberger received her master's degree from the Missouri School of Journalism in 2006. She completed her undergraduate at Drury University with a bachelor's degree in psychology and creative writing. Shoenberger has worked as an editor at Bulletin News Network in Washington, D.C., which publishes the White House News Summary and daily news briefings for various agencies and corporate clients.
Winners of the AAA Doctoral Dissertation Competition are required to grant the Journal of Advertising the right of first refusal on papers resulting from the dissertations the competition sponsors. The AAA describes itself on its website as "an organization of advertising scholars and professionals with an interest in advertising and advertising education."
Updated: July 13, 2020
Related Stories
Expand All
Collapse All
---