Humans of Strat Comm: Emmie Madsen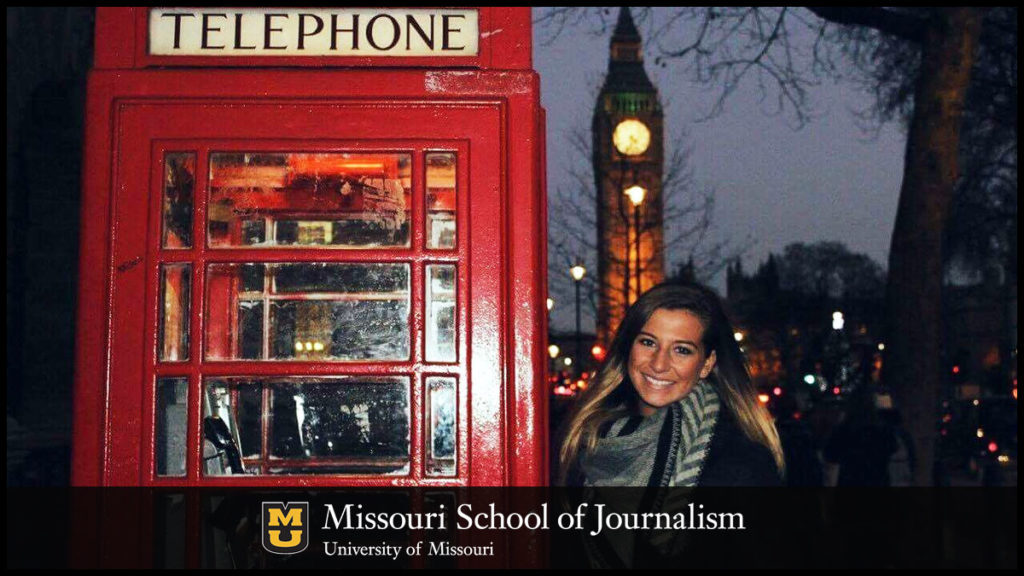 Columbia, Mo. (June 8, 2017) — Emmie Madsen, a junior in strategic communication, never believed that studying abroad would change her life. In fact, the idea of leaving her Mizzou comfort zone for an entire semester left her apprehensive about taking the trip at all.
However, from the time she clocked in at her internship with Grove Communication, a boutique public relations agency specializing in luxury jewelry, watch and interior design brands, she realized that her time in London would be a unique and rewarding experience.
It turned out that the fast-paced agency environment in the fashion and luxury goods industry located in the heart of London was exactly was Madsen needed to get out of her comfort zone and grow as a public relations professional.
"The connections you will make, the places you'll see, and the independence and confidence you'll gain is irreplaceable and is the reason interning abroad will be the best decision you made in college," Madsen said.
At her internship, she assisted all the account executives with day-to-day objectives, monitored the social media pages, facilitated communication with clients and worked closely with many UK publications. Madsen especially enjoyed working with fashion publications because it enhanced her communications skills and exposed her to the magazine industry.
"I learned everything from the ins-and-outs of working at a PR agency, how British work culture differs from America's culture, and how to apply all of the skills I've learned in the J-School so far," Madsen said. "I also gained more independence and a sense of confidence in the way Mizzou is preparing me to excel at a career in strategic communication."
When Madsen wasn't working at Grove Communication, she took advantage of being in Europe. One of her favorite memories of her trip was climbing the Eiffel Tower in Paris. In that moment, Madsen said the realization of the whole trip set in and the excitement overwhelmed her.
Through it all, Madsen grew as a person and as a strategic communication professional in ways that will help her during her senior year this fall and beyond. All it took was taking that first step to the study abroad office.
Updated: October 23, 2020
Related Stories
Expand All
Collapse All
---