Humans of Strat Comm: Jalen Mosby
Columbia, Mo. (Oct. 25, 2016) — Jalen Mosby is an unabashed family guy. He loves his home in St. Louis and getting to spend quality time with his mom who is also his best friend. But this summer, when he got the call from MAIP, they made an offer to leave home that even he couldn't refuse.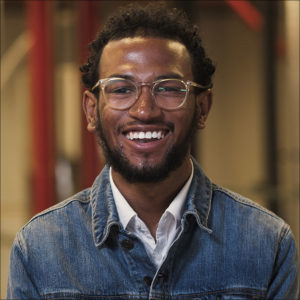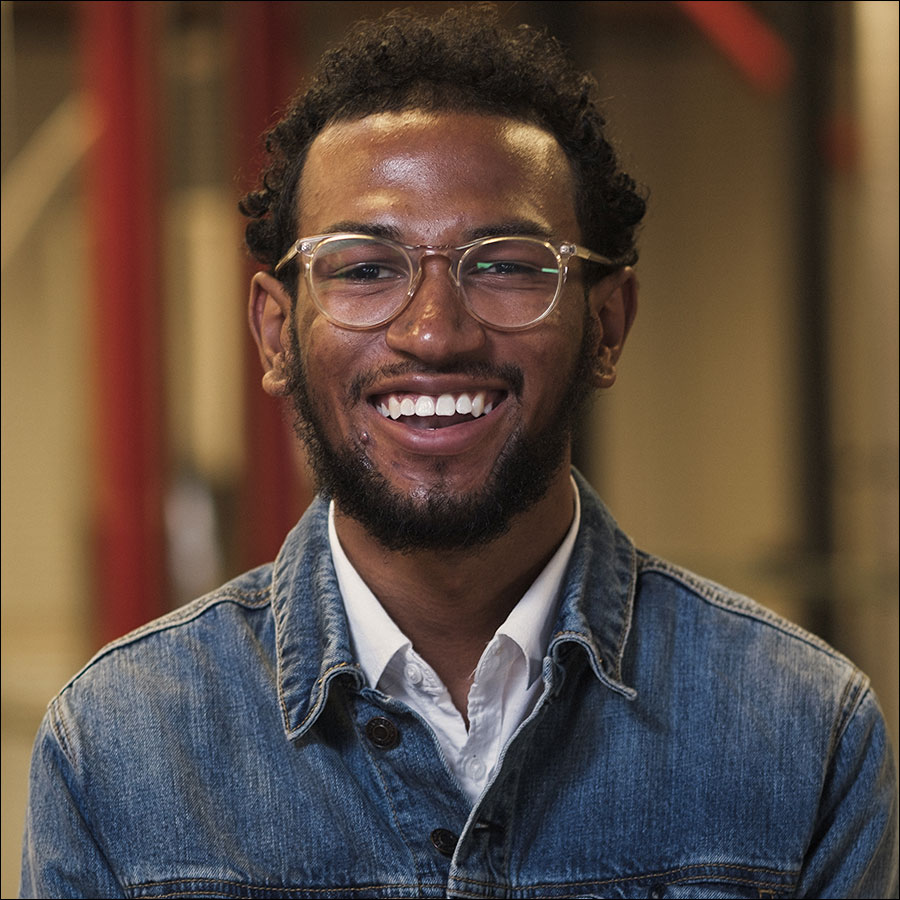 MAIP, also known as the Multicultural Advertising Intern Program, offered Jalen a position as an account management intern at DigitasLBI in Atlanta. Through MAIP, students are given the opportunity to work at prestigious advertising agencies on various accounts, interact with advertising professionals on a day-to-day basis, and gain valuable professional credentials.
"MAIP means the future to me," Jalen said. "People going through the program are going to be the reason the industry takes off even more than it has now. MAIP means that we won't stand for diversity quotas."
At DigitasLBI, Jalen worked on the Delta Airlines account. Among his work duties were doing competitive analyses, scheduling work meetings, preparing work to be sent to the client and managing weekly newsletters to clients and other DigitasLBI offices globally.
Jalen said the atmosphere of DigitasLBI is what helped him to succeed at the agency. It allowed him to be free and to express his creativity. Based on his work this summer, he was awarded the DigitasLBI x MAIP Multicultural Scholar that is given to MAIP participants of high regard.
"The culture of [DigitasLBI] is unmatched," Jalen said. "You're truly welcome to be yourself. I wore sneakers a lot and was allowed to talk about things I cared about and how I wanted my transition to go. Overall, I feel the culture is that of a true creativity haven for young people in advertising."
Jalen is now a MAIP ambassador and encourages students to apply as well as helps them with the application process. MAIP has allowed Jalen to acquire the skills and knowledge to help him be successful as a digital strategist for MOJO Ad.
"This summer got me more in the mode of working in groups professionally," Jalen said. "Accuracy is a huge part of being an intern and taking the initiative to do things that you aren't truly assigned. This is what I'm experiencing at MOJO Ad currently and it's comforting knowing all I learned this summer can be used."
From his experiences this summer, Jalen learned that asking questions is imperative to better understand the industry and to help connect with professionals and that being confident in your work is what can help you stand out whether it's as an intern or full-time employee.
"Be yourself," said Jalen, who is known among students as someone with a strong sense of individuality. "Do research and then do more. Have an open mind and be ready to work. It is your time to get to know the industry. Lunch and coffee dates might seem corny but with mentors and professionals, they are the best thing about an internship. Find someone to advocate for you."
With a great summer experience in Atlanta under his belt, Jalen is already planning to see what MAIP may have in store for him after graduation. Although Jalen understands that the next step of his journey may mean leaving his beloved home in St. Louis, he knows that wherever he goes, he'll always be a family guy.
Updated: January 8, 2020
Related Stories
Expand All
Collapse All
---