Journalism alumna recognized for her commitment to public service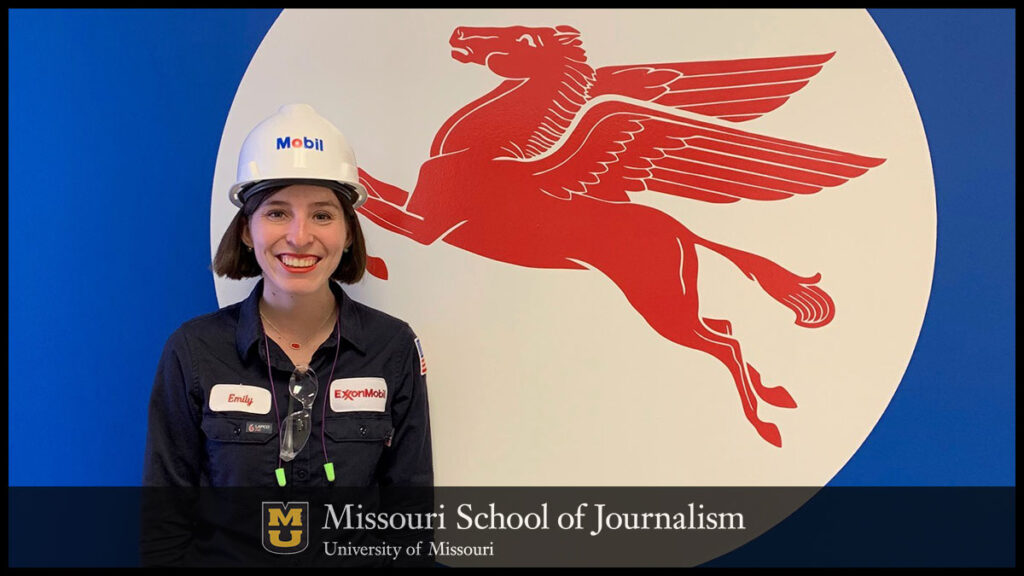 Columbia, Mo. (Dec. 10, 2020) — A graduate from the Missouri School of Journalism was named to the Southeast Texas Young Professional Organization's 40 under 40 list for her commitment to public service and leadership capabilities.
Emily Russell, BJ '17, was recognized for her contributions in the Beaumont, Texas, community as a public and government affairs advisor for ExxonMobil, one of the world's largest energy companies.
"I am honored to have been recognized alongside so many talented and passionate young professionals in Southeast Texas." Russell said. "It's humbling to be named a '40 under 40,' and I'm thankful for the support of my colleagues, family and the community."
Beaumont, about 80 miles east of Houston, is home to one of ExxonMobil's largest integrated petrochemical manufacturing sites. Over its more than 110 year history in Beaumont, the company has built a strong relationship with the community.
At each of ExxonMobil's manufacturing sites, there is a Public and Government Affairs division that maintains relationships with community stakeholders including local government officials, representatives from other industries, near neighbors and community members. Russell has worked in Beaumont for almost two years and feels at home in the position.
"I'm a people person – my job allows me to meet new people, build relationships and give back to the community," Russell said. "A big part of my job is understanding the community." To do her job effectively, she must understand stakeholders' priorities and needs, which requires active listening and empathy.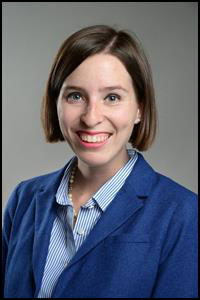 "My job requires me to translate complicated manufacturing processes into layman's terms for our stakeholders," Russell said. To do that, she has to ask the right questions, a skill she picked up while studying at Mizzou.
Although her day-to-day responsibilities vary, her motivation is always the same – meeting the dual challenge of fueling global economies while addressing the risks of climate change. Russell loves how she fits into this bigger picture. "There are people in developing countries who are turning on lights and getting access to technology for the first time," she said. "These advancements require safe, reliable and affordable energy." This raises global living standards, and knowing I'm a small piece of it is what keeps me going."
Some days, Russell is writing press releases, executing a social media strategy and meeting with community stakeholders. On others, she is recording video in the refinery or meeting with engineers or process operators to learn more about their jobs and facility operations. On these occasions, she has to wear protective, flame retardant clothing (FRC).
Growing up, Russell could not have imagined she would be wearing FRC and working at a manufacturing site. "In middle school, I had a passion for sewing and wanted to move to New York City to be a fashion designer," she said. "In high school, I realized fashion design wasn't the safest play." But she was good at reading and English in school and planned to leverage her talent for storytelling to be a fashion reporter instead.
Russell was raised in Bloomington, Illinois, about four hours away from the University of Missouri. With the goal of one day writing for a fashion magazine, Russell made the decision to attend Mizzou and pursue a journalism degree. Initially, she envisioned pursuing the magazine track, but her mind was changed by her first internship.
In May 2014, Russell was hired as a copywriting intern by State Farm Insurance at its headquarters in her hometown. She worked in its creative services department, which functions as State Farm's internal creative agency. She created social media posts for agents, wrote copy for radio advertisements and pitched ideas for internal communications campaigns. This internship experience led Russell to pursue an emphasis area in strategic communication and expand her focus beyond the fashion industry.
After interning at State Farm, Russell went on to intern in Global Government and Corporate Affairs as an e-Communications intern at Caterpillar, Inc., in Peoria, Illinois; and in public relations at Stone Ward advertising agency in Little Rock, Arkansas. She also interned at a small non-profit in Barcelona as part of the MU Journalism Abroad program and was a communications intern for the MU Office of Economic Development. After graduation, she accepted an internship at ExxonMobil and, soon after, was offered a full-time position with the company.
Russell kept herself busy during her time at Mizzou. She was a journalism ambassador who gave tours and shared her passion for the J-School with prospective students and their families. Russell was a member of the Alpha Phi Omega service fraternity and an ambassador for the Mizzou Center for Leadership and Service, which facilitates programs including Caring for Columbia, Step Forward Day, and the Emerging Leaders Program. She was also involved at the St. Thomas More Newman Center and the Mizzou Catholic Student Association.
Being named to the Southeast Texas Young Professional Organization's 40 under 40 list is not the first time Russell has been recognized for her leadership and community involvement. As a senior, she was named to Mizzou '39, which recognizes 39 outstanding seniors for their academic achievement, leadership and service to Mizzou and the community.
Going forward, Russell plans to keep the same dedication to service and leadership she demonstrated at Mizzou and in her professional career thus far. "For me, it's really important to serve my community, both through my career and personal time," Russell said. "I'm happy as long as I'm building relationships and helping people."
Updated: December 10, 2020
Related Stories
Expand All
Collapse All
---