Humans of Strat Comm: Devan Collins
Columbia, Mo. (Oct. 12, 2016) — Devan Collins has been a Kansas City Royals fan for as long as she can remember.
"I specifically remember when I was five and had lost my first tooth, I was worried that I wouldn't be able to eat a hot dog with cheese at the Royals game because that is what my dad and I would always order and I knew we were going to the game the next day," Devan said.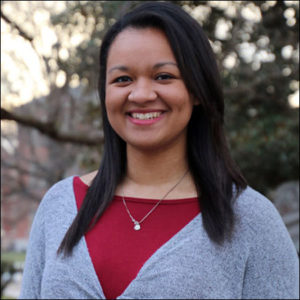 This love for the game and her hometown team led her to her current internship where she works as a publicity assistant for the Royals. Every Friday, the strategic communication senior heads to Kauffman Stadium to fulfill her 20-hour week in just three days.
Devan likes to say that she got the job by luck, but it was really a matter of persistence. She checked the job postings three to four times a week until she came across her position on Teamwork Online. She was one of 150 applicants who applied and one of eight to get an interview. The Royals told her that they really liked her extracurricular activities, such as being the historian for the Association for Women in Sports Media (AWSM) and serving as an ambassador for the School of Journalism, and the fact that she could hold a conversation.
"I felt like I owed AWSM so much when I was offered the job," Devan said. "The women in that organization are phenomenal and it honestly looked great on my resume. I am the historian, so I run all of our social media, and that seemed to be impressive in my interview."
During her time with the Royals, Devan has used the writing skills that she obtained in J2100 and that she is currently fine tuning in PR Writing. One of her main projects is creating Community Galleries, which are photo galleries that are shared on the Royals official website. Devan also works a lot with the Royals Community Relations department, sending packages to fans and working on charity events.
Through this experience, Devan has become deeply involved in the behind-the-scenes work that goes into making the Royals tick. She is at Kauffman Stadium nine hours before first pitch and she never wants to leave. Her love for the Royals has only grown during the internship and is hoping she can utilize the relationships that she has made to get a full-time position.
"I want to be here forever," Devan said. "I have loved it so much here. This was my dream and it hasn't disappointed me at all. I love my job. I love coming to work. I love making people's day when I send them a package, take them down on the field, or introduce them to a player. Sports really have the ability to bring a community together and I get to see that happen every day."
Updated: January 8, 2020
Related Stories
Expand All
Collapse All
---