3 Workshops Prepare Students for Strategic Communication Career Fair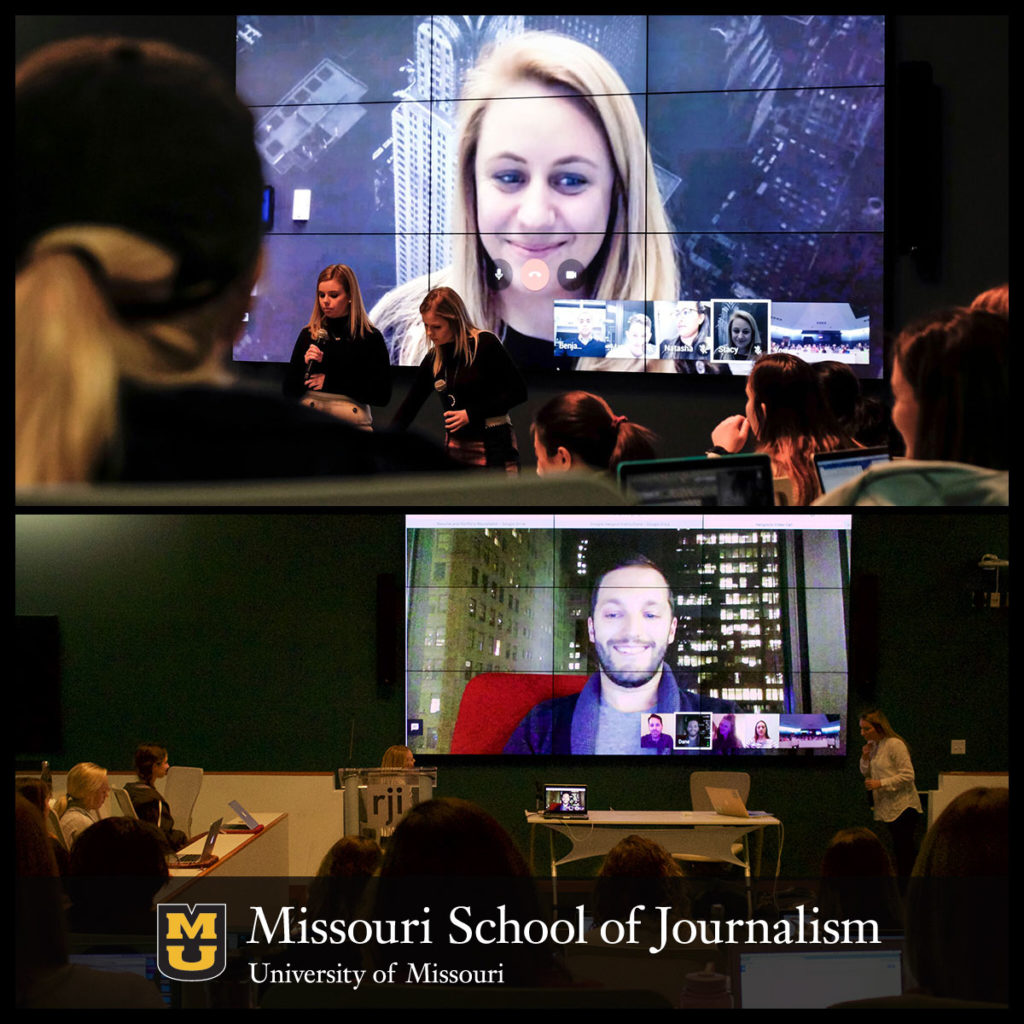 Professionals Share Insider Tips on Applications, Resumes, Portfolios
By Alexis Schaefer, Julia Brun, Miranda Lee and Marta Witko
Columbia, Mo. (Feb. 24, 2017) — Top agency professionals from New York City to Los Angeles and Dallas to Chicago shared helpful tips and insider perspectives in a series of workshops to help students on their journey to the Feb. 9 Strategic Communication Career Fair at the Missouri School of Journalism.
The professionals reviewed resumes, participated in panel discussions and spoke candidly about how they leveraged their college experience in the professional world.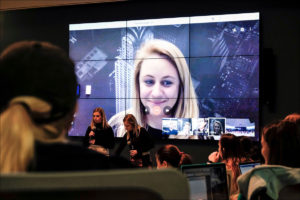 Three events were designed to help students map out their career journeys and prepare them to present themselves to recruiters at the Strategic Communication Career Fair.
The first stop was the "Resume/Portfolio Roundtable" held Nov. 16. This virtual Q&A panel offered two sessions: one for students pursuing creative roles and the other for students pursuing account roles. Using Google Hangouts, this event gave students access to professionals working in an array of locations and disciplines, including Arc Worldwide/Leo Burnett, Energy BBDO, ESPN, Facebook, Influence and Co., Intouch Solutions and VML.
"With so much information on the Internet, it's easy for students to get confused about what they need to include in their resumes and portfolios when they apply for internships and jobs," said Alexis Schaefer, public relations and career fair manager for MOJO Ad. "This event was designed to provide our students with a clear picture of how they can use their application materials to excel and standout when starting the job search."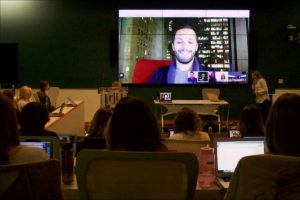 The next destination on the career fair journey was the "Resume/Portfolio Roundtable," where more than 58 alumni volunteered an hour of their time on Dec. 12 and 13 to review more than 100 students' resumes and portfolios. Participating students were matched with a strategic communication graduate currently working in the student's career interest area. Each received a one-on-one resume and/or portfolio review by phone.
"I really appreciated receiving this advice earlier this year so I could work on my materials over winter break," said Brad Nachtrieb, a senior studying strategic communication.
The final event, the "What I Wish I Knew" virtual Q&A, was held on Jan. 31. Nearly 100 students were in attendance to hear from four University of Missouri alumni from leading advertising, media and public relations agencies, including Havas, OMD, PMK-BNC and R/GA. These professionals shared candid advice about the job search process, networking and how they have applied their Missouri experience in the professional world. The open forum allowed students to learn from the panelists' experiences and ask questions in a friendly and encouraging setting.
"Our students are highly-motivated, and we want to make sure they are ready to land a dream job or internship," said Assistant Professor Jamie Flink, who directs the MOJO Ad students on the career fair. "These events help to ensure they are informed, confident and prepared."
The 2017 Strategic Communication Career Fair was entirely planned, promoted and executed by MOJO Ad, the premier student-staffed professional-services advertising agency in the country specializing in the youth and young adult (YAYA) market. For more information about the Strategic Communication Career Fair, visit mojo-ad.com.
Updated: October 13, 2020
Related Stories
Expand All
Collapse All
---