Student-Developed Campaign Wins Two National Awards
Columbia, Mo. (Dec. 16, 2003) — A strategic communications campaign developed by Missouri School of Journalism advertising seniors for the Missouri Department of Transportation recently won its second national award. Team members were Camille Clingan of Chesterfield, Mo., Sara Ralston of Ste. Genevieve, Mo., Bill Smith, Chula, Mo., and Asian Udoh, O'Fallon, Ill. Susan Bartel was the course professor.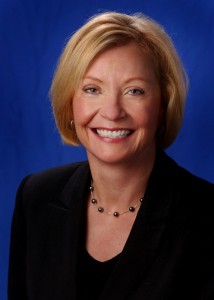 The "Drive Smart" campaign won the 2003 Work Zone Safety Awareness Award competition from the American Road and Transportation Builders Association. An independent judging panel selected the MoDOT campaign from several other state entries.
The Drive Smart campaign also received second place earlier this year in the Excel Award category from the American Association of State Highway and Transportation Officials' Public Affairs Subcommittee for excellence in communication. The competition is held annually and is judged by public information divisions from state departments of transportation who won their respective category the previous year. The awards were announced at the August meeting of the National Transportation Public Affairs Workshop in Milwaukee.
"Drive Smart" is intended to reduce work-zone crashes and fatalities by educating Missouri drivers on the importance of work-zone safety and the reality of work-zone crashes. Research conducted by the students found that their peers – motorists between the ages of 16 and 25 – comprise the largest group involved in work-zone related crashes and that they account for more than 35 percent of those killed in work zones.
"The awards are another indication that our students are ready to deliver bottom-line results for their prospective employers when they graduate," said Margaret Duffy, chair of the Advertising Department.
The campaign targets young drivers and emphasizes the choices that each motorist makes when driving through work zones affects their safety and the safety of others. They can choose to improve safety for both highway workers and motorists.
"I couldn't be more thrilled," said Don Hillis, MoDOT director of operations. "We have to take the extra steps to try and influence driver behaviors, educate motorists on the importance of work-zone safety and encourage increased enforcement in work zones. We want to improve safety for both highway workers and motorists."
The students who created the campaign were enrolled in the Advertising Department's capstone course, Strategic Campaigns. The course, which is taken during the students' final semester, allows students to develop a communications plan for a real client. In the process they sharpen their skills in research, planning, organization, time management and communication with clients and colleagues in both writing and in person.
Updated: March 11, 2020
Related Stories
Expand All
Collapse All
---