Missouri School of Journalism Strategic Communication students attend Publicis Multicultural Talent Pipeline conference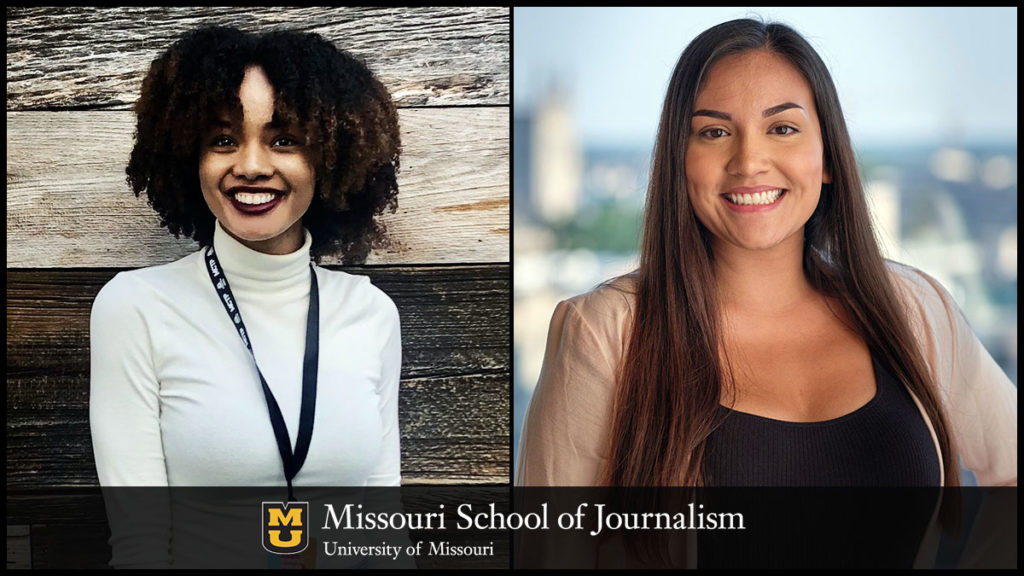 Missouri strategic communication seniors Jennifer Fowler and Adrianna Talavera traveled to Atlanta Oct. 16-18 to attend the Publicis Multicultural Talent Pipeline.
Seniors Jennifer Fowler and Adrianna Talavera network, come away inspired by event.
By Jerry Duggan
Columbia, Mo. (Nov. 8, 2019) — Senior Missouri School of Journalism Strategic Communication students Jennifer Fowler and Adrianna Talavera attended the Publicis Multicultural Talent Pipeline, an event focused on giving talented students from multicultural backgrounds a chance to network with prospective employers and get their foot in the door in the media industry. The conference took place in Atlanta Oct. 16-18, 2019. Both Fowler and Talavera were nominated for the event by Associate Professor Jamie Flink.
Fowler, a senior from the St. Louis area, has taken on a number of leadership roles at the University of Missouri while also taking time to give back. She has served as executive director for the MU Women's Leadership Conference in 2018 and is also the past president of the Desire to Aspire mentoring program. Fowler also has a minor in Leadership and Public Service and has volunteered at several area programs that serve youth, including the Columbia Housing Authority's Moving Ahead Program and the Boys and Girls Club.
Through all of her experiences, Fowler has developed a genuine desire to form meaningful relationships with both her colleagues and those she serves. She feels that she was able to start forming those types of relationships with employers at the Publicis conference.
"This event allowed me to expand my network to include a diverse array of individuals with similar backgrounds and future ambitions," Fowler said. "I also think it helped me affirm that I would like to be on a public relations track for my future career. I left feeling confident about what I want to pursue post-graduation and that I was equipped with the resources to make it happen."
Fowler is also a big believer in the importance of representation for minorities in an industry that can feel homogenous at times.
"To be able to get to network with people who have the same experiences as me and go through the same things I do was really a cool opportunity."
Talavera, a senior from Shawnee, Kansas, has a different set of career goals than Fowler, but found the event to be equally beneficial. She is a teaching assistant for the Introduction to Strategic Writing and Design course and serves as president of the campus chapter of the National Association of Hispanic Journalists. Talavera is also a communications assistant for the Cambio Center, where large scale research is conducted on issues affecting immigrant communities. Her job is to make that complex data more digestible for readers.
Academically, Talavera considers herself prepared to work somewhere in between an account executive and creative. Talavera is excited for the potential connections she formed at this event, but was more excited at how the conference leaders wanted participants to feel qualified to lead and make a difference in the communications industry.
"The conference did a great job of making us all feel empowered to break down those barriers and to not just aim to have a spot at the table, but to own the whole table," Talavera said. "I left feeling so inspired and I'm sure everyone else did too."
Updated: November 10, 2020
Related Stories
Expand All
Collapse All
---