Insights on Internships: 5 Questions with Michael Gomon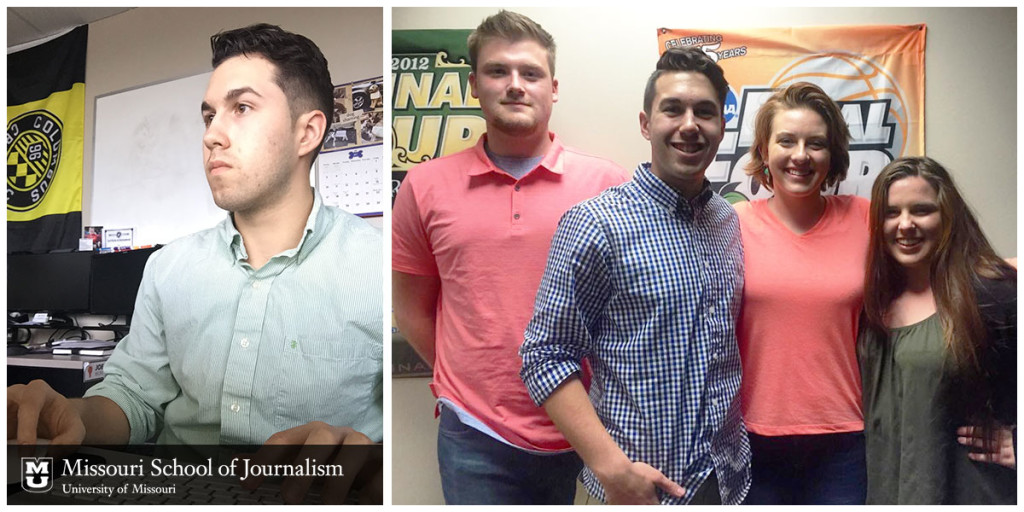 Columbia, Mo. (July 7, 2016) — Meet Michael Gomon, an undergraduate student from Plano, Texas. Gomon is studying strategic communication and plans to graduate in May 2017. (Interview by Chad Brewster and Sophia Lauriello.)
Where are you interning, and what are you doing?
I am currently a marketing intern at Anthony Travel in Dallas. They are in the sports, travel and events business. My core responsibilities involve creating graphics, microsites, reports and other requested materials for clients, events and universities. I manage, organize and create content for the company's various social media accounts, as well as creating and editing press releases along with other office communications.
What does this interning experience mean to you?
This internship is really preparing me for my future career. It allows me to better understand what will be asked of me in the future and also grants me a better recognition of what the pace and operation of business will be truly like. Working is much more than simply completing assignments and with this internship I am also extremely grateful to be able to learn the intangibles of business from co-workers.
What is one course you've taken at the Missouri J-School that prepared you for this internship?
I'd have to say the introduction to strategic writing and design course. This one allowed me to wear a lot of different hats and learn a lot of different skills relating to writing and graphic design. Additionally, it helped me better learn how to be a team player, as well helped to prepare me to get comfortable with public speaking and presentations.
Beyond technical skills, what else have you learned at the J-School?
J-School assignments and projects really helped to prepare me for my internship because it forced me to learn how to be proactive, budget time, multitask and meet deadlines promptly. There is no hand-holding in your career, so being able to meet your duties head on and run with them is paramount to future success. I have always been someone who likes a challenge. The way that the J-School makes you step out of your comfort zone and pushes you past your limits is something I think is unique to Mizzou's program. Although it isn't always fun at the time, being brought out of your comfort zone broadens you as a person and expands your capabilities in work and understanding.
Any advice for current students looking to get an internship?
Try new things! I was someone who had a lot of ideas and dreams but didn't have a defined future career path when I arrived at school. Working in different areas of journalism and getting to experience what they all entail allowed me to see what the future could be like down various avenues. This ultimately helped to narrow my career focus and really helped to clear up the doubt I had about my future.
Updated: September 29, 2020
Related Stories
Expand All
Collapse All
---