School of Journalism Names New Chair of Strategic Communication
Columbia, Mo. (Sept. 19, 2017) — The Missouri School of Journalism recently announced that associate professor Jon Stemmle is succeeding Margaret Duffy as the new chair of strategic communication in the Missouri School of Journalism. Effective Sept. 1, Stemmle will lead the faculty, staff and students of strategic communication for a three-year term. Professor Yong Volz was the interim chair in 2017 until Stemmle was selected.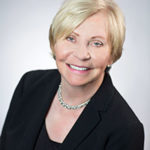 Duffy served as the chair for 13 years and stepped down at the end of 2016 to lead the development of the Novak Leadership Institute. During her time as chair, Duffy helped grow strategic communication enrollment from 185 students to more than 600 today. Duffy founded both MOJO Ad and AdZou, the student-staffed full service advertising agencies in the J-School that allow strategic communication students to work with real-world clients.
"This is an exciting opportunity," said Stemmle. "I am looking forward to building on the amazing foundation created by Dr. Duffy and working to continue to raise awareness around the country about the great work being done by our faculty, staff and students."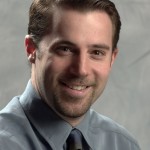 Stemmle has been professor member of the strategic communication faculty since August 2012 and has taught classes in public relations, health and science communication, social media, event planning and integrated marketing campaigns. Before he joined the faculty, he served as the director of the Health Communication Research Center at the Missouri School of Journalism. Stemmle also has an appointment as a core faculty member in the Master of Public Health program.
His primary research interests involve health-related community-based participatory research, tailored health communication, messaging through storytelling and narrative, and non-traditional learning. Stemmle's work in the area of strategic health communication has been presented to the U.S. Centers for Disease Control and Prevention, National Cancer Institute, and various health literacy groups around the nation. Stemmle's co-authored research has been published in a wide array of journals including the Journal of Health Communication, Journal of Management and Marketing in Healthcare, and the Journal of Interactive Advertising.
Stemmle received a master's degree in journalism from the University of Arizona and completed undergraduate degrees in history and communications from Virginia Wesleyan College.
Updated: October 23, 2020
Related Stories
Expand All
Collapse All
---