The 2018 ADCOLOR FUTURES Class Welcomes Three MU Grads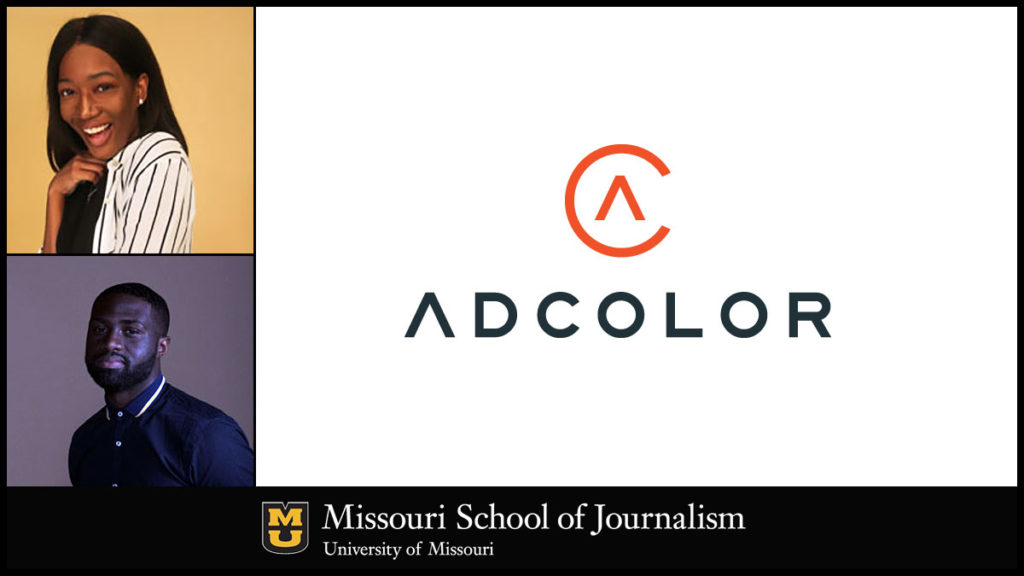 By Emily Cook
Columbia, Mo. (Feb. 25, 2019) — Community. It's something that we all crave. It shapes our goals and fosters a common mindset. Paanii Annan, Destanee Bonds and Taylor Brodie, Missouri School of Journalism alumni and stand-out advertising professionals, undoubtedly became part of a great community when they were named into the 2018 ADCOLOR FUTURES Class.
ADCOLOR is a program dedicated to recognizing and rewarding diversity in the advertising, marketing, media and public relations industries. Each year, professionals in the respective fields have the opportunity to apply and be part of the ADCOLOR FUTURES class. Once selected, these individuals take part in unique networking and professional development opportunities, including ADCOLOR University, a training lead by top-ranked leadership and talent consulting firms.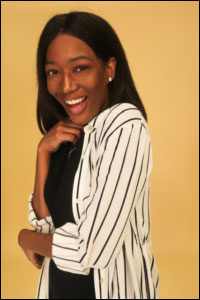 Bonds currently serves as an account executive at Anomaly New York, Annan serves as a brand executive at Wieden + Kennedy in Portland, and Brodie as a brand strategist at Arnold Worldwide.
"ADCOLOR is an amazing organization with an even better mission," said Bonds. "By continuing to carve out spaces to highlight the contributions of marginalized groups in these industries, being named an ADCOLOR FUTURE is a huge accomplishment."
The program is competitive, with approximately 40 professionals being selected nationwide each year. There are countless reasons for the trio to take pride in this opportunity, but the ADCOLOR FUTURES community is what they both look forward to most.
Bonds explained that even though the industry is small, it can be extremely difficult to connect with others, especially in entry level positions.
"This opportunity provided the community I needed to remain encouraged and push myself day to day," she said. In addition to the exceptional professional networking community that ADCOLOR FUTURES provides, the personal relationships that the program fosters are irreplaceable.
"The best part about being a 2018 FUTURE was being able to expand my network beyond my job," said Annan. "While I was exposed to so many top-level executives, I was also able to foster life-long relationships with my fellow FUTURES."
Both Bonds and Annan heard about the ADCOLOR FUTURES program through peers who were selected before them. The inspired professionals were moved to apply after hearing about the experiences of others.
Annan recalls seeing his peers selected for the program before him and said, "The FUTURES program is very important to the advertising industry. As a minority, representation matters, and organizations like ADCOLOR gives people like me something to look up to and aspire to be."
Bonds advises anyone seeking a career in advertising to pursue opportunities that align with who they are. "Programs like ADCOLOR partner with companies that invest in ensuring all employees can bring their complete personality into their role," explained Bonds. "Those are the ones that I took heed the most to when exploring which agency would be best for me."
Updated: November 6, 2020
Related Stories
Expand All
Collapse All
---