Ericson – BJ '04, MA '05 – Harnesses Twin Passions of PR, CMV Foundation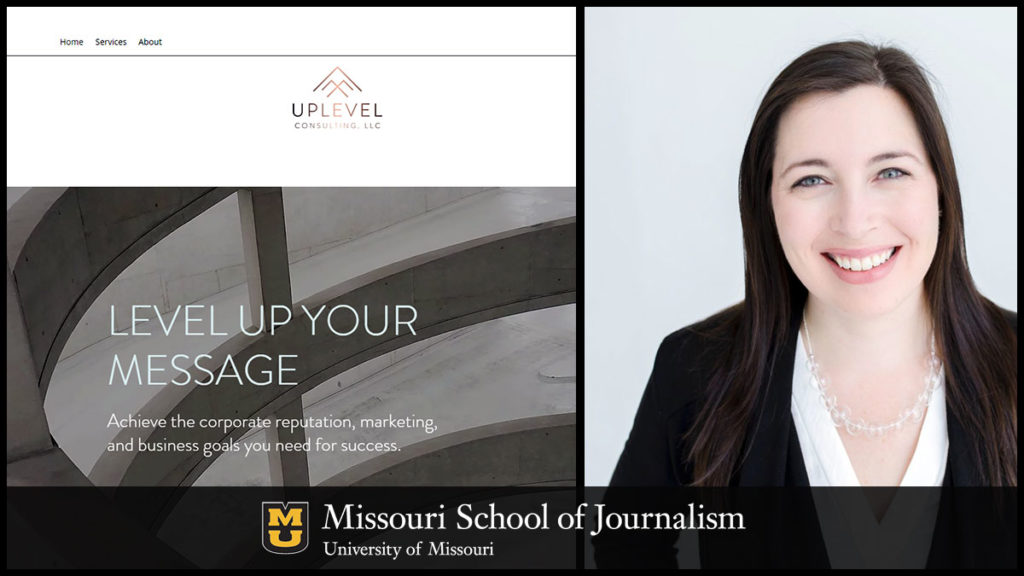 By Jerry Duggan
Columbia, Mo. (Aug. 26, 2019) — Coming off of successful tenures at FleishmanHillard and Monsanto, Becky Ericson was enjoying working at the public relations consulting firm she founded in 2015 when an unexpected twist in her personal life changed everything.
Shortly after Ericson became pregnant with her second son, she learned she was infected with cytomegalovirus (CMV), a common virus that can result in serious newborn disabilities if passed on during pregnancy. Faced with a potentially life-altering diagnosis, Ericson scrambled to inform herself on the potential implications of this virus should her son contract it. What she found was a stunning shortage of information about the virus as well as a lack of public awareness surrounding it. According to data compiled by the National CMV Foundation, 91% of Americans don't know what CMV is, yet the virus (or complications from it) affects roughly the same number of youth per year as are diagnosed with Down syndrome.
Although her son did not end up contracting the virus, Ericson was still shaken by the experience and felt that she needed to do something.
Her first step was to call the National CMV Foundation and convince them to give her a pro-bono role. In just the last year, Ericson worked alongside the president of the foundation on a number of campaigns and advocacy efforts to help increase knowledge of CMV, both in terms of knowing what the virus is as well as what can be done if your child contracts it. She calls her work with the CMV the "most challenging, yet most rewarding" work of her life, and a great application of her passion for communicating information with others.
"After my son's close call with CMV, I was driven to make a difference in terms of the level of awareness for it," she said. "I realize I was very fortunate to have a child without any complications from CMV, but sadly others are not so lucky. I had to do my part to help out."
In addition to her work with the CMV foundation, Ericson's primary job finds her working at the company she founded, UpLevel Consulting LLC, developing communications and executive visibility strategy for both corporations and nonprofits. How Ericson's company differentiates itself from other firms out there is by applying traditional communications strategy to social media channels. Ericson said she "has always been technologically curious" and views part of her mission as helping executives build up their external communications efforts and professional brands. The end goal of Ericson's work is to help executives display a more "human" side to their brand by utilizing modern communication methods such as social media.
Ericson attributes her view of industry and communication to her alma mater. After studying strategic communication within the J-School and graduating with her bachelor's degree in the spring of 2004, she stayed in the program to complete her master's degree in order to "level-up her thinking."
After graduate school and a tour at the Dow Chemical Company, Ericson was hired by FleishmanHillard, the world's largest public relations agency. Following years in client service, she made the jump back to corporate communications, joining Monsanto Company. While Ericson greatly enjoyed her work there, she had always had an entrepreneurial spirit that to this point was untapped. With a family relocation to New York City on the horizon, she saw this as the perfect opportunity to try to start her own company. So she did just that.
As Ericson's company continues to grow, she credits the J-School for equipping her with the tools necessary to succeed in the working world. "My classes and coursework, specifically during grad school, really helped me develop critical thinking muscle necessary to excel in a creative industry. This 'muscle' is something that I still use in my everyday work, be it with the CMV foundation or my other clients," she said.
Updated: November 10, 2020
Related Stories
Expand All
Collapse All
---