Jamie Flink
Associate Professor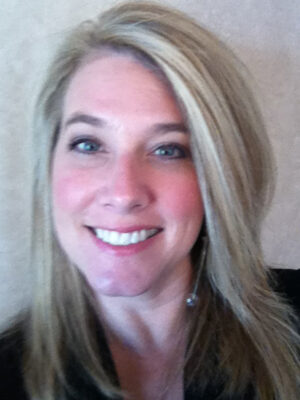 Download High-Resolution Photo
140-C Walter Williams Hall
Missouri School of Journalism
Columbia, MO 65211-1200
Areas of Expertise
Advertising
Audience Research
Audiences and Persuasion
Strategic Communication
Associate Professor JAMIE FLINK, the Molly Phelps Bean Faculty Fellow, has nearly 20 years of advertising account management and strategic planning experience serving national clients in the retail, restaurant and packaged goods industries.
As VP/account director at Barkley, she sipped Cherry Limeades from Sonic while managing the brand's integrated marketing communications campaign. In addition to overseeing brand and creative strategy, she worked as part of the client's new product development team on the creation, testing and launch of signature menu items like Toaster Sandwiches, Cream Pie Shakes, CreamSlushes and too many limited time offers to mention.
Spring sandals were her favorite when acting as director of brand growth initiatives on the Payless ShoeSource brand. Charged with revitalizing the brand to attract new customers, Flink launched a new brand image and integrated communications campaign to make Payless a destination for chic styles at great prices. She led a shift in the communications strategy to include more style-oriented broadcast programming and the brand's first appearance in top women's magazines. The campaign consistently appeared in Ad Age / IAG's Top 10 for advertising recall and ranked fifth overall for the quarter it was introduced.
Eating Blue Bunny ice cream was a sacrifice Flink was willing to make when crafting a new brand identity and communications strategy for the company's first line of premium ice cream. She played a key role in developing the award-winning creative campaign that made "premium" appropriate for a friendly brand with a funny name.
In addition to these exciting brands, Flink is fortunate to count Sears brand Tire America, Helzberg Diamonds, H&R Block and Greenies Pet Treats and as proof that a career in advertising can be really, really fun. Flink earned a bachelor of science degree in journalism in 1992 from the University of Kansas.
Reynolds Faculty Fellowships; Molly Phelps Bean Faculty Fellow
Established in 2014 by the Donald W. Reynolds Foundation, the Reynolds Faculty Fellowship was established to help recruit and retain talented faculty at the Missouri School of Journalism. The Fellowship provides support for scholarship and research, in addition to salary enhancement. Donald W. Reynolds was a 1927 graduate of the Missouri School of Journalism and spent his life building the Donrey Media Group, ultimately owning more than 100 enterprises in the newspaper, radio, television, cable television and outdoor advertising industries. The Foundation is allowing up to 50 third-party donors to create individual Fellowships. The Molly Phelps Bean Faculty Fellow is named for Molly Phelps Bean, BJ '43, a longtime Kansas City, Mo., resident and civic volunteer, who served as a board member of Tnemec Company, Inc.
Updated: March 4, 2021