Jasmin Hampton Selected for the Louis Carr Internship Foundation Program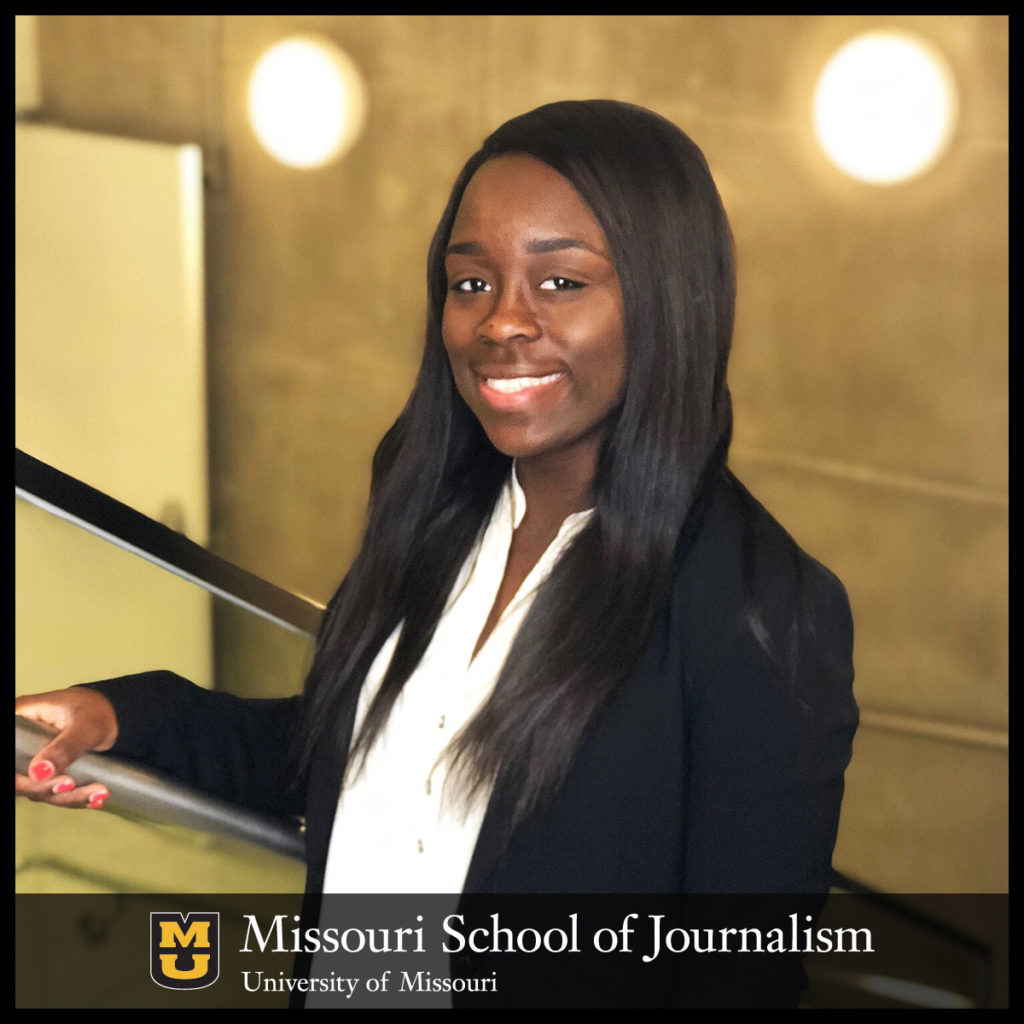 Junior Jasmin Hampton credits the J-School and Mizzou campus involvement for being selected for the Louis Carr Internship Foundation (LCIF) program.
Strategic Communication Junior Credits Campus Involvement and J-School Training for Her Success
Columbia, Mo. (April 30, 2018) — Junior Jasmin Hampton, strategic communication, has been selected for the Louis Carr Internship Foundation (LCIF) program. LCIF provides 12 paid internships in communication to undergraduate students of color during the summer immediately following their freshman, sophomore or junior year of college.
Hampton first heard about the opportunity from two classmates who were chosen to participate in the program in 2017. "Allison Holmes and Denajha Phillips, who were both Louis Carr interns last summer, both spoke very highly of the program and they encouraged me to apply," she said. "They were very helpful whenever I had questions about the application process. I don't think I would have been selected without their help and kind words!"
"The LCIF intern program is highly competitive because of the exposure, training and mentorship it provides," said Associate Professor Jamie Flink. "Top students from across the nation apply. I'm thrilled Jasmin was selected. She is passionate about serving as a role model and creating much-needed change in the industry. I expect she will accomplish a great deal this summer and in the future."
Hampton, originally from Memphis, Tenn., decided to attend the Missouri School of Journalism after learning about its reputation. "I knew gaining a degree from the best journalism school in the country would be a challenge, but I was excited to take it on because I knew it would be beneficial in the end," Hampton said. "I've always wanted to do and be a part of things that challenge me."
Hampton chose to study strategic communication because she's always been interested in problem solving.
"Usually when brands or companies reach out to agencies, they have a problem that needs to be solved. I enjoy being able to take a problem and work on it until the desired solution is achieved," Hampton said. "I'm also really interested in how certain brands have grown so large that they are a part of our everyday lives, which I learned all about in my core strategic communication courses."
Hampton is involved on campus, including being a tour guide and participating in Mizzou Black Women's Initiative (MBWI), an organization that aims to provide academic, social and professional support to women of color on Mizzou's campus. "MBWI helped me connect with new people and learn more about myself as a woman of color at Mizzou," Hampton said. "And I love giving tours, which has helped me open up and gain valuable communications skills that I know I'll use in my career one day."
Hampton's advice for future J-Schoolers is to reach out when in need and get involved.
"Mizzou has so many resources available for students, and they're usually free!" she said. "There are a ton of organizations to get involved with. I've met amazing, supportive people in every organization that I've joined at Mizzou."
Updated: October 30, 2020
Related Stories
Expand All
Collapse All
---