A $10,000 Scholarship and 10 Summer Internships in Business Journalism Available to Missouri Students
Students Urged to Apply by Deadlines
Columbia, Mo. (Feb. 3, 2012) — Two outstanding scholarship and internship opportunities are available to Missouri School of Journalism students.
One incoming junior will be selected for the $10,000 Donald W. Reynolds Business Journalism Scholarship to used during the 2012-2013 academic year. The recipient may reapply for a similar scholarship during the senior year. The application deadline is March 1.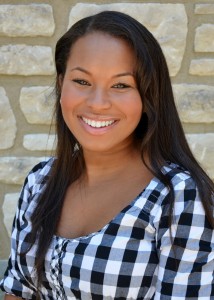 This is the second year for the scholarship to be offered. The inaugural recipient is junior Alexandra Eria Jones, a radio-television journalism major and business minor from Naperville, Ill. She interned at WFLD Fox Chicago during the summer of 2011 and is a member of the National Association of Black Journalists.
In addition, 10 paid summer internships at both traditional and non-traditional media companies are available. The students will work with experienced business journalists and have a chance to fine-tune their skills in a variety of reporting and editing techniques. The application deadline for the internships is Feb. 15. The internships are open to all Missouri journalism students. A business journalism emphasis is not required.
Internship sites include the Los Angeles Business Journal, The Seattle Times, Harvest Public Media in Kansas City, Mo., Tribe Media in Los Angeles, the Wichita (Kan.) Eagle, Ovative Group in Minneapolis, The Kansas City (Mo.) Star, St. Louis Post-Dispatch, the Chicago Sun-Times and the Charlotte (N.C.) Observer.
Randall Smith, the Donald W. Reynolds Endowed Chair in Business Journalism at the school, developed the scholarship and internships programs.
"Journalists play a key role in helping citizens understand complex business issues," Smith said. "It's critical that we prepare our students to investigate and report on corporate and government finances."
The Donald W. Reynolds Foundation will provide funding for both programs. Headquartered in Las Vegas, Nev., it is one of the largest private foundations in the U.S. and has made grants totaling more than $110 million through its National Journalism Initiative.
Students interested in applying should contact Sheila Holder for the scholarship and Janet Jensen for the internships.
Updated: June 5, 2020
Related Stories
Expand All
Collapse All
---