5 Questions with Daniel Shapiro
The Missouri School of Journalism hopes to shine a light on some of our amazing students currently interning around the nation. Meet Daniel Shapiro, a second-year graduate student studying documentary journalism. Shapiro earned his undergraduate degree at Missouri in Convergence Journalism. (Interview by Sophia Lauriello and Chad Brewster.)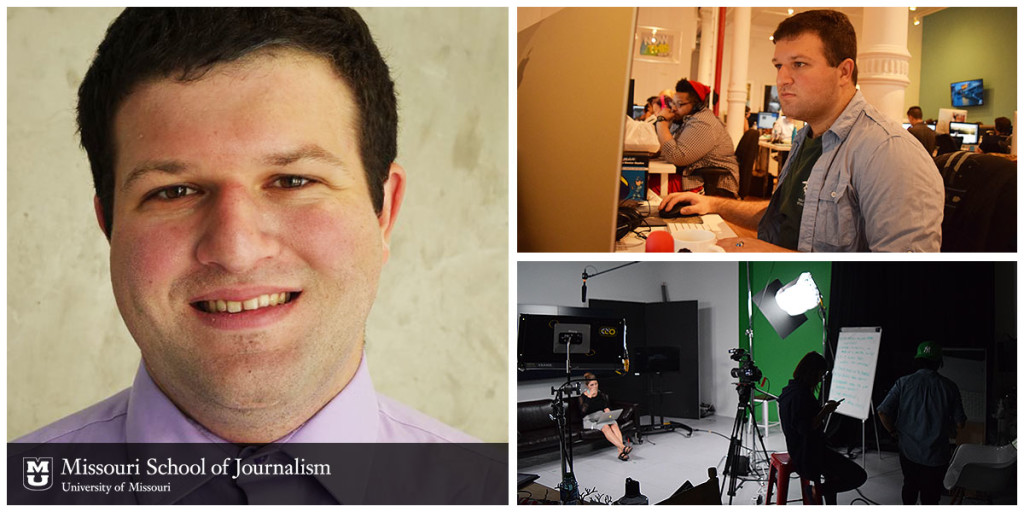 Where are you interning, and what are you doing?
I am currently interning with Now This News in New York City, and I am a production intern. Now This Media creates short video content for social media feeds such as Facebook News Feed or Snapchat Discover.
What's your favorite thing about this internship?
This sounds cliche, but it's the people. It's such a laid-back atmosphere, and you're always having fun. I felt like I was home within a week of being there. It's got such a great atmosphere that nurtures and grows creativity and production and that's how Now This recently hit 1.8 billion views a month.
What is one course you've taken at the Missouri J-School that prepared you for this internship?
The course that prepared me for this internship, that prepared me for everything in life really, was JOURN 4804 Convergence Reporting. That's where I fine-tuned both my writing and my video editing skills. Actually, on my second or third day, my boss complimented me on my writing – he said it was clear that I'd written before – and that's because the J-School has taught me to be concise.
Beyond technical skills, what else have you learned at the J-School?
That it's not just the skills, but the mindset and the passion that we are pretty much taught to have and is actively encouraged in the Journalism School. For example, the people I work with at Now This are impressed that I don't like sitting around, waiting for video edits or stuff like that. I just want to keep producing. That drive is something that is really instilled in us in the Journalism School.
Any advice for current students looking to get an internship?
Take all your classes seriously, and definitely make sure you get one bankable skill. Mine is video editing, which is taking me places. But when you get that one bankable skill make sure you don't leave the others behind. You can be a stellar video editor but it won't matter if you don't know how to script a video. Be well-rounded; take classes outside of your interest area so that you can diversify your skill set. We're entering the age of the do-all journalist and the J-School allows you to take the classes you need to be that type of journalist.
Updated: September 29, 2020
Related Stories
Expand All
Collapse All
---