5 Missouri Journalism students win Dow Jones News Fund internships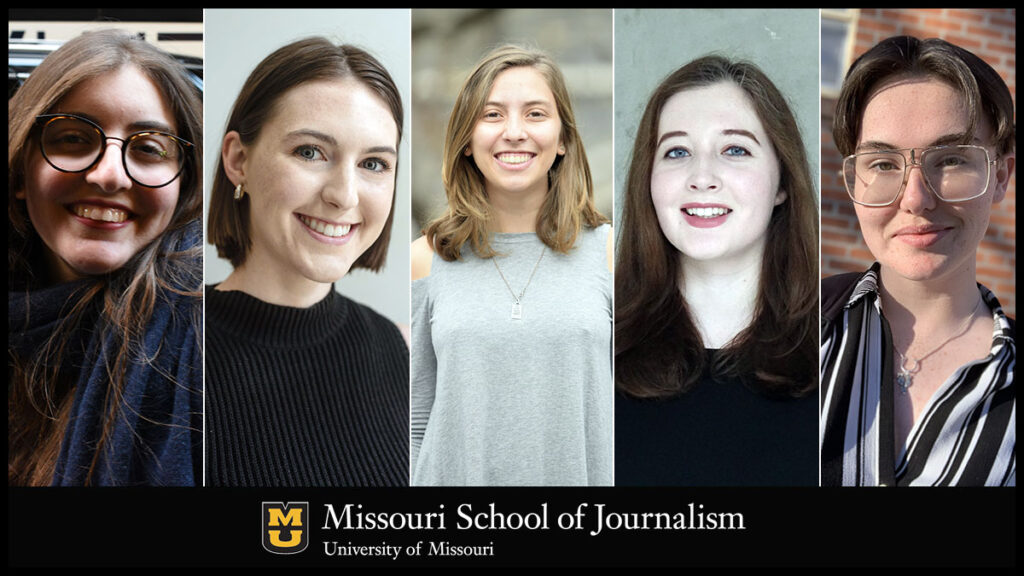 Five Missouri School of Journalism students – Mariana Labbate, Camille McManus, Gaby Morera Di Núbila, Sam Nelson and Emily Wolf – are among 78 undergraduate and graduate students nationwide who have won prestigious Dow Jones News Fund internships.
Students selected will receive remote, pre-internship training, $1,500 scholarship and membership in professional associations.
Columbia, Mo. (May 20, 2020) — Five Missouri School of Journalism students are among the 79 undergraduate and graduate students who have won a nationwide competition for prestigious Dow Jones News Fund (DJNF)  internships for this summer.
They will work as data and digital journalists, business reporters and multiplatform editors in paid internships at 63 of the nation's leading news organizations. This year, the board of the News Fund decided that all internships in its programs will be offered remotely out of an abundance of caution.
With funding from the Robert Wood Johnson Foundation, interns will be trained to cover COVID-19's impact on the economies, government policies, business decisions and physical and mental well-being of their communities with an emphasis on health equity.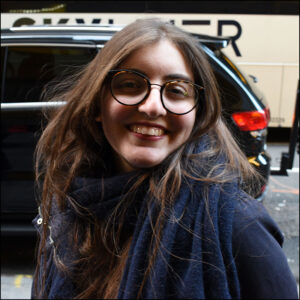 Mariana Labbate, a junior from São Paulo, Brazil, will participate in the Digital Media Program. Labbate is looking forward to her internship, which will provide her with editing and producing experience, as well as networking opportunities and training. "The J-School has given me the chance to learn-by-doing," Labbate said. "I might not know everything, but I'm prepared to learn anything that comes my way." She hopes to go into the field of international journalism after graduation.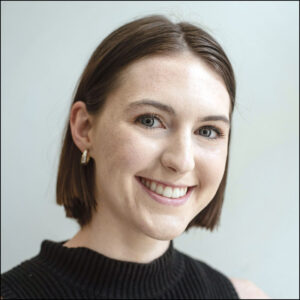 Camille McManus, a junior from Columbia, Mo., will participate in the Data Journalism Program. She said she is excited about the opportunity to further develop skills learned at the J-School and get more experience working with professional data journalists. "Mizzou has given me the chance to learn about data analysis and reporting – something I never would have thought I'd have the opportunity to learn about," McManus said. "Not only being able to learn the skills in classes, but using those skills at the Missourian has helped prepare me for work at my upcoming internship." After graduating early in December, McManus plans to stay at the University to finish graduate school. Once finished, she hopes to work more with data and coding in some capacity. "I'd love to work as a data journalist, with analytics or even go into tech," McManus said.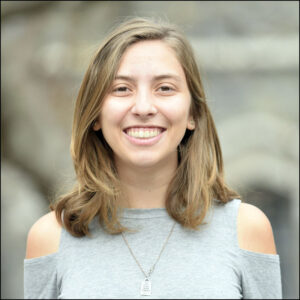 Gaby Morera Di Núbila, is originally from San Juan, Puerto Rico. She is finishing up her first-year in graduate school studying convergence and investigative journalism. She will participate in the Multiplatform Editing Program. She says her work as online editor at the School's monthly city publication, Vox Magazine, has helped her grow as an editor and given her skills she hopes to use as part of the New York Times Print Hub intern. After school, Gaby wants to be an editor or multimedia producer for an online media company. "I think the internship will not only prepare me to work in the fast-paced environment of news but also make connections with journalists, editors and producers through the Dow Jones News Fund," she said. Before coming to Mizzou, Di Núbila studied journalism at Lehigh University. "I was taught by two MU J-School alumni and I don't think I would be where I am without them," she said of her earlier influences.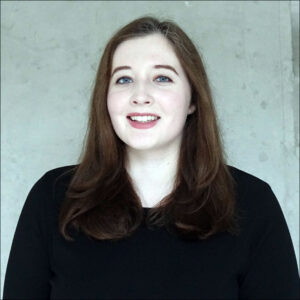 Sam Nelson is a senior from O'Fallon, Mo. She is participating in the Multiplatform Editing Program. She says that all the hands-on experience she has had at the J-School has given her the confidence in her skills as a reporter and editor. "I know what it's like to work in a newsroom, and that experience shows," Nelson said. "The Dow Jones News Fund is an incredible organization. The program supports students and is set up to see young journalists thrive. It's wonderful to work with an organization that's dedicated to fostering journalism careers and supporting local news. And I know I can take everything I learn in this program and use it for the rest of my career." After graduating, Nelson would like to work in local news. "My experience at the Columbia Missourian showed me how vital a local news outlet is to a community, and I want to continue on that path."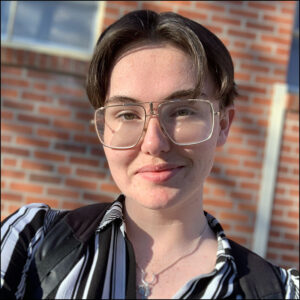 Emily Wolf, is a junior from Round Rock, Texas. She is participating in the Data Journalism Program. She says the internship will allow her to grow skills as a data-minded journalist, and help round out her reporting process to better tell the stories that affect everyday people. "I have a particular interest in long-form investigative work, and data visualization provides me with another avenue to expand on numbers and concepts included in my stories," Wolf said. "I've been placed with KCPT and their digital magazine, Flatland, a PBS station whose work I admire greatly. I'm thrilled to be working in a public media space, and I'm sure the reporting I do this summer will shape me for years to come." Through her time at the J-School, Wolf says she has "been provided with more opportunities for growth than I have any right to. As a state government reporter for the Columbia Missourian, I was given a space to pitch my own enterprise stories, cover legislative issues, and work collaboratively across platforms with KOMU TV-8." Even though Wolf's interest area is in print, she has also had the chance to produce digital content and on-air newscasts for KOMU, an experience that she says has made her confident in her ability to report through multiple mediums. After graduation, Wolf would like to work as an investigative reporter for a local non-profit or public media newsroom. "The COVID-19 pandemic has brought the issues with traditional media structures front and center, and I believe working in a newsroom that recognizes the challenges facing our industry will allow me to best serve local communities relying on us for information," Wolf said.
The summer internship program begins with remote, pre-internship training before students report to work for a minimum 10 weeks. Those returning to college will receive $1,500 scholarships. They will also receive membership in professional associations.
The News Fund was founded in 1958 to improve the quality of journalism education and improve job applicants in the news business. Summer internships began in 1960. One of the most recognized programs in the world, DJNF regularly selects Missouri journalism students along with the best and brightest future journalists in the country.
Updated: November 12, 2020
Related Stories
Expand All
Collapse All
---