Eight Missouri Journalism Students Selected for Dow Jones News Fund Summer Internships
Princeton, N.J. (June 24, 2011) — Eight Missouri School of Journalism students have been selected by the Dow Jones News Fund to work as news and sports copy editors, multimedia editors and business reporters at news organizations across the country this summer. They were among the 86 undergraduate and graduate students selected from among 600 applicants for the prestigious paid internships.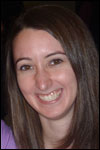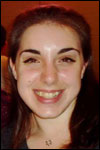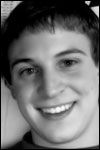 "DJNF's internship programs continue to enjoy the strong support of the media because of our ability to adapt to its needs," said Rich Holden, BJ '71, MA '73, executive director. "By partnering with the top journalism schools, we have been able to match talented student journalists with excellent opportunities to learn from and work with professional journalists."
The School is one of the Fund's seven training sites, and Brian Brooks, associate dean of undergraduate studies, directed the pre-internship program. Interns work a minimum of 10 weeks. Those returning to college will receive $1,000 scholarships.
The students and their DJNF internships are:
Zachary Aldrich, Naples (Fla.) Daily News
Shaina Cavazos, The Daily Journal, Kankakee, Ill.
Wesley DuPlantier, WSJ.com
Margaux Henquinet, The Tribune, San Luis Obispo
Andrew Jenkins, Kansas City Star
Johanna Somers, Naples (Fla.) Daily News
Jessica Stephens, St. Paul Pioneer Press
Sarah Tucker, The Grand Forks (N.D.) Herald
The Dow Jones News Fund, a nonprofit foundation promoting careers in journalism, is supported by the Dow Jones Foundation and other news organizations.
Updated: June 2, 2020
Related Stories
Expand All
Collapse All
---