Ten Missouri Journalism Students Win Dow Jones Editing Internships
Columbia, Mo. (Feb. 14, 2006) — Ten Missouri Journalism students have been selected for the prestigious 2006 Dow Jones Newspaper Fund summer internships in newspaper copy editing and sports copy editing.
The students were among the 115 students selected from an applicant pool of more than 600. Each will receive pre-internship training and a weekly minimum salary of $350 for 10 weeks. Interns who return to college full-time the following fall will receive $1,000 scholarships from the Fund.
"Missouri Journalism students have received the most Dow Jones internships of any school for at least five years now," said Brian S. Brooks, associate dean for undergraduate studies and administration. "Each year our students continue to the raise the bar in applying their skills in professional settings."
Students and their Dow Jones internship locations are: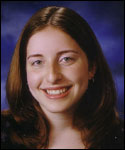 Alyssa Appelman
The Washington (D.C.) Times
Appelman is a junior from St. Louis pursuing majors in magazine journalism and French. As a member of the MU Honors College, she participated in its Discovery Fellowship Program. Appleman, a Walter Williams Scholar, studied abroad in Australia during the summer of 2005. She is currently serving as the assistant editor for an online magazine.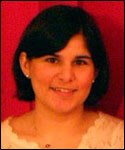 Krysten Chambrot
The New York Times
A double major in newspaper journalism and history, Chambrot is a junior from Miami. She has interned at the South Florida Sun-Sentinel and has won several scholarships, including the South Florida Society of Professional Journalists scholarship and the South Florida International Press Club scholarship.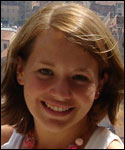 Marin Devine
Amarillo (Texas) Globe News
Devine is a junior newspaper journalism major and Italian minor from Shakopee, Minn., near Minneapolis. She spent the summer of 2005 studying abroad in Florence, Italy, and is a Journalism Scholar and member of the MU Honors College.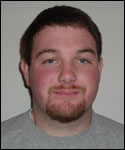 John Dietrich
Columbus (Ga.) Ledger-Enquirer
Dietrich is a senior from West Linn, Ore., majoring in newspaper journalism.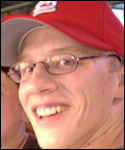 Zachary Ewing
Palm Beach (Fla.) Post
Ewing is a senior newspaper journalism major from Albuquerque, N.M. He has previously interned at ESPN The Magazine in New York, as well as working as sports editor of The Maneater and spending three semesters at the Columbia Missourian sports desk. From 2003-04, Ewing won three awards in the Missouri Collegiate Media Association competition.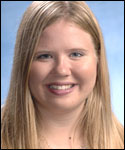 Rachel Kaatmann
Traverse City (Mich.) Record-Eagle
Kaatmann, a senior from St. Charles, Mo., is in the newspaper journalism sequence with minors in political science and English. She received the Samuel W. Webb Jr. journalism scholarship and has been the clarinet section leader in Marching Mizzou the past three years. Kaatmann spent the summer reporting for the Public Life beat and copyediting at the Missourian and has had previous internship experiences as a reporter at the Suburban Journals of St. Charles County and as a legislative intern in the Missouri House of Representatives. She is a teaching assistant for the journalism and democracy capstone course.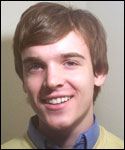 Brendan Shea
The News-Times, Danbury, Conn.
Shea is a senior newspaper journalism major and Spanish minor graduating in December. He is originally from St. Charles, Mo.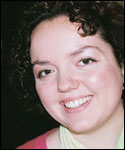 Sarah Slavick
The Spokesman Review, Spokane, Wash.
Slavick is a junior news-editorial journalism major from Cincinnati. She is a member of the Journalism Scholars as well as a violist with the University Philharmonic and Chamber Soloists. Slavick has interned at the Missourian, CiN Weekly Magazine, the Community Press in Cincinnati and the public relations department of American Eagle Outfitters.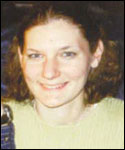 Tara Stepanek
Arizona Daily Star, Tucson
Stepanek, from Maryland Heights, Mo., is a senior pursuing majors in newspaper journalism and English. She is a Journalism Scholar and currently a teaching assistant at the Missourian copy desk.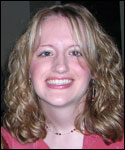 Claire VanderVelde
Argus Leader, Sioux Falls, S.D.
VanderVelde is a junior from Lawrence, Kan. She is pursuing majors in newspaper journalism and Latin and expects to graduate in May 2007.
Updated: April 8, 2020
Related Stories
Expand All
Collapse All
---