Dow Jones News Fund Selects Two Missouri School of Journalism Students as Summer Interns
One Will Copy Edit for The Kansas City Star, the Other Will Do Business Reporting at the Denver Post
By Celia Darrough
Columbia, Mo. (Feb. 27, 2013) — Two Missouri School of Journalism students have been chosen as 2013 Dow Jones News Fund summer interns.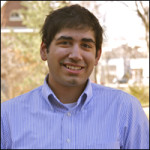 Tony Puricelli, a print and digital news junior, will be working at The Kansas City Star as a copy editor. Matthew Patane, a print and digital news senior, will be working at the Denver Post as a business reporter.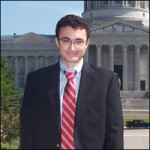 Each intern will receive a week of training in May or June at universities around the country. Puricelli will attend the copy editing internship boot-camp at MU, which is directed by Brian Brooks, who has served as director or deputy director for DJNF's Missouri editing training for more than 30 years. Patane will attend the business reporting internship training at New York University, which is directed by Will Sutton.
Interns work a minimum of 10 weeks with salaries starting at $350 per week. Those returning to college receive $1,000 scholarships.
Puricelli is a Walter Williams Scholarship recipient from St. Louis. In addition to his time spent as a reporter and an advanced reporter at the Columbia Missourian, he was formerly a copy chief at The Maneater.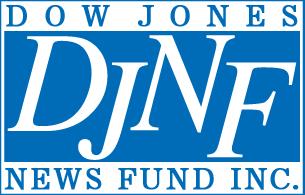 Patane is a statehouse editor for Missouri Digital News. He has been a statehouse reporter for MDN, the managing editor of Project Open Vault, a reporter and interactive copy editor for the Columbia Missourian, and a senior staff reporter at The Maneater.
"The Dow Jones News Editing and Business Reporting internships are among the most competitive programs in the country," said Maggie Walter, associate professor of print and digital news. "Tony and Matt excelled on the tests, taken nationwide by about 600 students. I'm sure they both will continue to bring credit to the Missouri School of Journalism and to themselves as they complete their internships."
The News Fund was founded in 1958 to improve the quality of journalism education and improve job applicants in the news business. Summer internships began in 1960. One of the most recognized programs in the world, DJNF regularly selects Missouri journalism students along with the best and brightest future journalists in the country.
Updated: July 13, 2020
Related Stories
Expand All
Collapse All
---