3 Missouri Journalism Students Selected for Dow Jones News Fund Internship
More Than 550 Competed for the Paid Opportunities to Edit at National Newspapers
By Rebecca Dell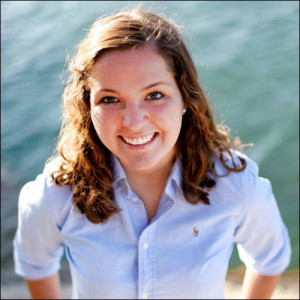 Columbia, Mo. (April 10, 2014) — Three students from the Missouri School of Journalism have earned coveted spots in the summer copy editing internship program sponsored by the Dow Jones News Fund.
Junior Katie Yaeger will go to The Kansas City (Mo.) Star; senior Grace Lyden, the St. Paul (Minn.) Pioneer Press; and senior Jordan Shapiro, the Los Angeles Times.
The Dow Jones News Editing internships have always been considered the crème de la crème of editing, according to Associate Professor Maggie Walter, interactive news editor at the Columbia Missourian.
"Back in the days when I was hiring copy editors, if you had a Dow, you moved to the top of the list," she said. "If I had two people with a Dow, I was in trouble. I still look at that when people apply for job positions here."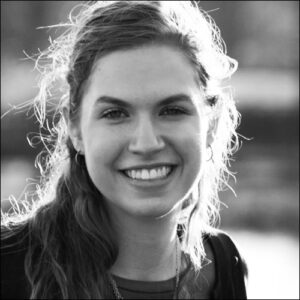 More than 550 students took the editing entrance tests this year, Walter said, vying for about 80 paid internships in digital journalism, news editing, sports editing and business reporting. Students returning to college in the fall also receive a $1,000 scholarship.
Before they begin their internships, students complete an editing boot camp to prepare them to be strong assets at their respective sites.
"It's a military term, and it applies," Walter said of the rigorous week of intensive training.
The School is one of several university sites that host boot camps. Yaeger and Lyden will both be at Missouri for that week along with eight other interns. Professor Emeritus Brian Brooks directs this program. Walter works with Brooks to help run the camp. Shapiro will train in Dallas.
This year's interns are looking forward to their editing experiences.
"I am excited for this internship because it's my first opportunity to work at a newspaper outside of Columbia," Lyden said. "I think it will give me insight into the news flow and feel of a metropolitan newsroom, as well as the kinds of news judgments that are made at a paper the size of the St. Paul Pioneer Press."
Yaeger, who also won a $1,000 scholarship from American Copy Editor Society for her proficient work as a copy editor, looks forward to learning from professors and peers at the boot camp.
"And, of course, I'm looking forward to working with the excellent copy editors at The Kansas City Star," she said.
Updated: July 24, 2020
Related Stories
Expand All
Collapse All
---