New Contest Recognizes Summer and Internship Work
Columbia, Mo. (Nov. 11, 2003) — Thirteen students were recognized for work produced during their internships in a new "What I Did on My Summer Vacation" contest that attracted 47 entries.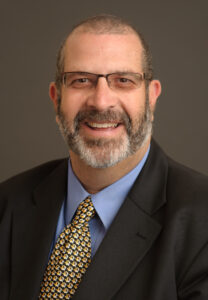 "The contest began as a way for us to gain some sense of just how much great work our students do each summer, in internships and at the Columbia Missourian," said Charles Davis, chair of the news-editorial department. "It's truly an incredible body of work."
Tom Warhover, executive editor of the Columbia Missourian, the daily community newspaper produced by Missouri journalism students, echoed similar sentiments. "I'm very impressed, not surprised, because I know we have terrific reporters, writers, photographers, graphic artists and designers here at the School," said Warhover.
Sponsored by the editorial department, the contest was open to all journalism students. Entries could be submitted in one of five categories: profile writing, visual presentation, in-depth reporting, spot news and photojournalism. First-place winners each received a cash prize of $50 and gift certificates were awarded to those receiving honorable mentions.
"It's nice to be recognized for something else that isn't class work," said Ann Friedman, who received first place for a story she wrote for the Des Moines Register.
Winners, entry titles and publications in the five categories are as follows.
Visual Presentation
Profile Writing
First Place: Duaa Eldeib: "Baird Bunch," written for the Columbia Missourian.
Honorable Mentions: Kelsey Dayton, "Fishy Lifestyle," produced for the Columbia Missourian, and Katie Goodloe, "Pruett's Career Spanned Decades, Despite Just 9 Major-League Ball Games," published in the Milwaukee Journal Sentinel.
In-Depth Reporting
First Place: Ann Friedman: "George Daily" written for the Des Moines Register.
Honorable Mentions: Alonso Soto, "Mexican Crime," written for the Associated Press, and Andrea Lorenz: "Mystery of a Plane Crash," written for the Columbia Missourian.
Spot News
First Place: Alonso Soto, "VW Bug," Associated Press.
Honorable Mentions: David Bracken, "Dog Chamber," St. Louis Post-Dispatch; Ryan Swarts, "The Mushroom Industry," The Packer, the flagship national produce trade weekly, and Tim Elfrink, "Floyd/Wallace Coverage," Columbia Missourian.
Updated: March 10, 2020
Related Stories
Expand All
Collapse All
---