MU J-Student Studies in Media Capital of the World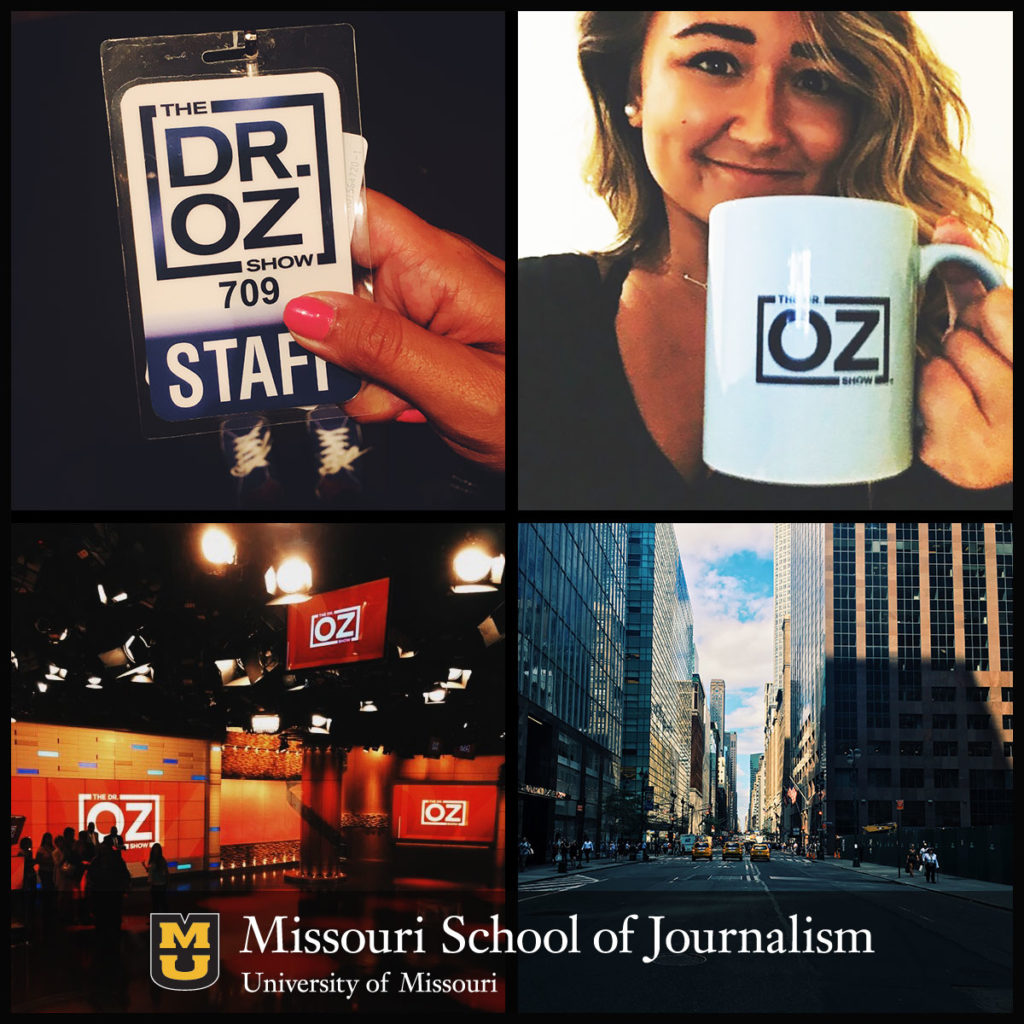 By Emily Peters, Anna Pardee and Allena Lawrence
Columbia, Mo. (Nov. 15, 2020) — Strategic communication senior Natalie Dupin is learning what it's like to work behind the scenes at one of the top syndicated TV shows this semester. Each day she makes her way to the ABC Television Center East on the Upper West Side of Manhattan to work as a public relations assistant at The Dr. Oz Show. There she drafts press blasts for celebrity appearances and selects photos, videos and quotes to pitch to relevant publications. Dupin also writes press briefings and talking points for when Dr. Oz does appearances on shows like "Access Hollywood Live," "iHeart Radio" and the "Today Show."
"Independence is so vital in killing it at your internship," Dupin says. She says she has learned to ask questions and speak up when she needs help, but also to take initiative. Dupin says tackling challenging tasks allows others working with her to be confident in her abilities.
Dupin is a student in the Missouri School of Journalism's New York Program. The year-round program gives students the opportunity to intern at a major media outlet while participating in seminars and networking with editors, producers, and others involved in news and strategic communication in the media capital of the world.
Beyond the work, Dupin, a Midwesterner, is learning the value of having a variety of perspectives in the workplace. "Getting to learn and grow alongside people who have a completely different set of skills and education than you is so beneficial," she says. "Plus, you can show off what you know."
One of her favorite parts of the internship has been getting to meet and know many University of Missouri and J-School alumni in the area. Through the New York program, Dupin has met and made friends by attending Mizzou happy hours and other social events.
Dupin encourages others to consider the School's New York program.
"Getting a taste of where you potentially see yourself after graduation will help turn your dream into reality," Dupin says. "So, if you're questioning the jump, take the risk. It will definitely pay off."
Updated: October 6, 2020
Related Stories
Expand All
Collapse All
---