Missouri School of Journalism Students Head to Work as Journalists
Seven Selected for Prestigious Dow Jones News Fund Summer Internships
Princeton, N.J. (June 11, 2012)— Seven Missouri School of Journalism students have been selected by the Dow Jones News Fund to work as news and sports copy editors, multimedia editors and business reporters at news organizations across the country this summer. They were among the 84 undergraduate and graduate students selected from among 700 applicants for the prestigious paid internships.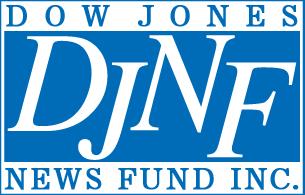 "The quality of the interns we are able to place at news organizations is testimony to the attraction of journalism and the effectiveness of journalism education," said Rich Holden, BJ '71, MA '73, executive director. "The residency directors who train these students for their internships are working to ensure journalistic excellence in the future."
DJNF summer internship programs, begun in 1960, feature seven training sites each May and June. One of these is the Missouri School of Journalism, under the direction of Brian Brooks, associate dean of undergraduate studies. Interns work a minimum of 10 weeks for salaries starting at $350 per week. Those returning to college receive $1,000 scholarships.
The Missouri journalism interns and summer news organization are:




In the past five years 54 Missouri School of Journalism students have been selected for Dow Jones News Fund internships.
The school attracts a high number of students who are interested in copy editing. This spring the American Copy Editors Society named Josh Barone as the Aubespin scholar, an award given to the top candidate. Missouri journalism students won three of the five scholarships awarded by ACES during the annual student editing contest.
Updated: June 9, 2020
Related Stories
Expand All
Collapse All
---