PBS NewsHour Selects Two Missouri Journalism Students for All-Expense-Paid Trip to Create News Content for Inauguration
Charles Minshew and Lukas Udstuen Are Among the 14 to Participate in 'Vote 2012: College Tour'
Columbia, Mo. (Dec. 26, 2012) — PBS NewsHour has selected two Missouri School of Journalism students to be among the 14 to create original news content around the inauguration of President Barack Obama.
Charles Minshew and Lukas Udstuen will participate in "Vote 2012: College Tour Inauguration Multimedia Short Course." The two, chosen from a national pool of applicants, will receive an all-expense-paid trip to Washington, D.C., Jan. 18-22, and will participate in an intensive four-day multimedia production camp.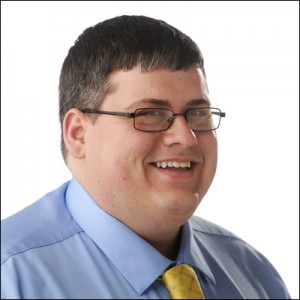 Minshew is a second-year master's student from Rochelle, Ga., and is studying convergence journalism. He said the course will allow him to combine his passion for political journalism with the convergence skills learned at the School. As part of his studies, Minshew has authored a chapter in "Unfit to Read," an ebook on book challenges in the Missouri's public schools. Published in the Columbia Missourian, the assignment provided hands-on experience with accessing public records through Sunshine requests. He also was selected as a Dow Jones News Fund summer 2012 intern and worked at the Denver Post.
"I look forward to having the chance to tell stories around such an important moment in our country's political history," Minshew said.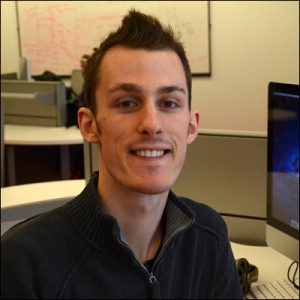 Senior Lukas Udstuen, from Chanhassen, Minn., is a dual major in international journalism and Spanish. He is a morning news anchor and reporter for NPR-member station KBIA-FM, one of the School's real-media outlets where students gain practical experience.
Calling himself a "huge believer in public radio," Udstuen said the "Vote 2012" opportunity will push him as a journalist while providing expert support from some of the world's best reporters.
"I think there really does need to be a place where people create journalism that isn't just aimed to garner the most page views, but to provide people with more insight on how the world works," Udstuen said.
The KBIA news team is celebrating the selection of Minshew and Udstuen, said Janet Saidi, assistant professor and KBIA news director.
"The opportunity to work with and learn from the NewsHour team represents a wonderful opportunity for our students to explore paths into public media, by working with a public-media team that is a standard-setter and media leader nationally," she said. "In short, we're thrilled!"
Updated: July 13, 2020
Related Stories
Expand All
Collapse All
---