Two Missouri School of Journalism Students Participate in PBS Newshour's InaugBlog
By Celia Darrough
Columbia, Mo. (Feb. 27, 2013) — Two Missouri School of Journalism students joined 15 other college journalists from around the country to cover President Barack Obama's second inauguration in a new way – on PBS Newshour's InaugBlog.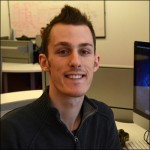 Lukas Udstuen, a convergence journalism senior with an emphasis in international journalism, worked as a videographer for InaugBlog. Charles Minshew, a second-year convergence graduate student, worked as a reporter.
As part of "Vote 2012: College Tour Inauguration Multimedia Short Course," the team created more than 40 pieces of media content in four days on an all-expenses-paid trip to Washington, D.C. in January.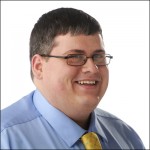 Udstuen and Minshew talked about their work and experiences in a presentation in early February at the school.
The two found that there were both trials and triumphs during their time in D.C.
Some of Udstuen's accomplishments included finding a family of undocumented immigrants willing to talk to him for a video on immigration debate and finding Debbie Suer, a 58-year-old woman in her ninth semester of college with a 4.0 GPA.
While covering what seemed like a simple volunteer event at the D.C. armory, Minshew had to rush to the area where a special guest was expected. Vice President Joe Biden arrived, and Minshew was there to take the story to a higher level.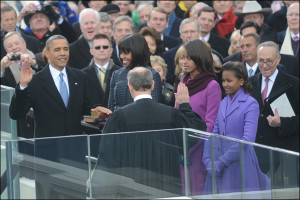 While the experience overall was successful, the duo still had to tackle occasional problems such as editing video in a different workflow, getting to the inauguration at 4:30 a.m. just to find obstacles and road closures, and navigating a new city in general. Of course, lessons were learned along the way, and some that Udstuen and Minshew identified are the following.
It's easier to find sources and pitch stories on location than it is from Columbia.

Pre-producing and pre-reporting are valuable practices because this gives the reporter more time when actually on assignment.

Be interested in people; always listen to them. Be a little nosy, but respectful, too.

New technology might cause concerns the first time it is used, but valuable insight is gained on how to use it in the future.

Have a travel plan when reporting a large event. Knowing where you are going to be at what time helps you navigate a crowd.

Expect to be delayed and turned around. Show up early.

Expect the unexpected – the story will change.
Udstuen and Minshew's stories can be found here:
Updated: July 13, 2020
Related Stories
Expand All
Collapse All
---