In-depth Features by Missouri School of Journalism Student Wins First Place in Hearst Radio News and Features Competition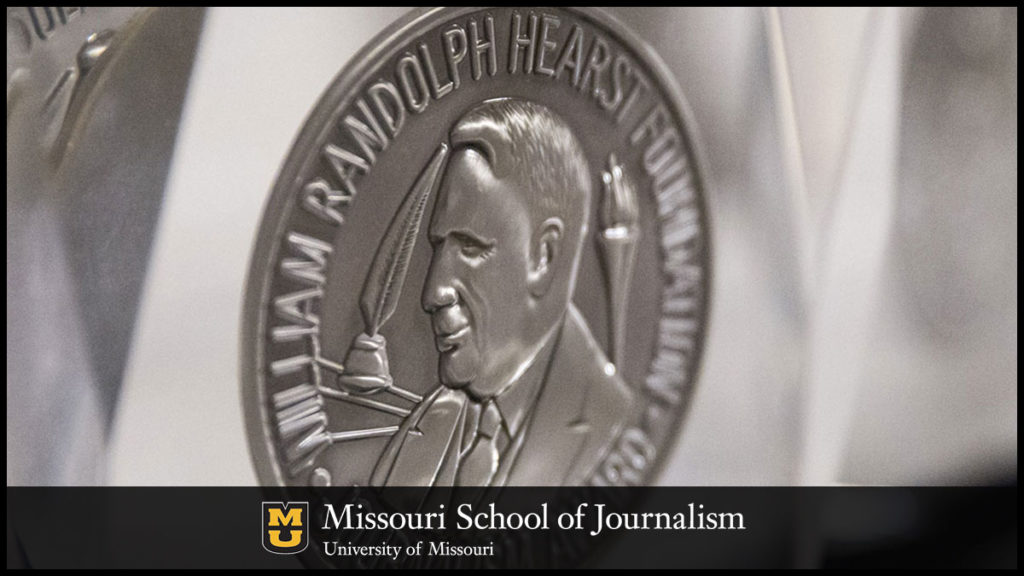 Lukas Udstuen Receives $2,600 Award for His Top Entry in the National Contest
San Francisco (Dec. 19, 2013) — Two in-depth radio features by Lukas Udstuen have won first place in the 54th annual Journalism Awards Program's Radio News and Features competition sponsored by the William Randolph Hearst Foundation.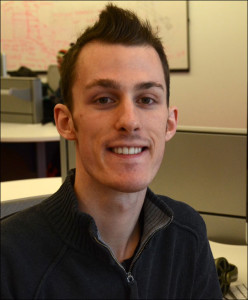 He receives a $2,600 award for his top entry, which competed against a record 52 others submitted by university students from across the U.S.
Udstuen, BJ '13, produced the stories as part of his convergence journalism studies at the Missouri School of Journalism. They aired on KBIA-FM, a top-ranked NPR-member station in the U.S. Assistant Professor Janet Saidi serves as news director.
One of Udstuen's feature, titled "What does your local VFW have in common with your church?" explored the role of the Veterans of Foreign Wars post in Columbia in connecting veterans to their past and to the each other. It was produced as part of the "Project 573" series of stories, which was coordinated by Reuben Stern and Jacqui Banaszynski.
The other, "Rural Missouri town now a 'ghost of a past settlement,'" featured the small town of Goss, Mo. Population: 0. The story looks into how a town on the map can have zero residents and what that says about the larger cultural demographic shifts and changes of landscape in rural Missouri.
Udstuen, a Minnesota native, joined KBIA in 2012 and has worked as a news anchor and reporter. He was among 14 journalists selected nationwide to cover President Obama's second inauguration with PBS NewsHour's InaugBlog. Udstuen also has interned for Minnesota Public Radio News as a producer with local broadcasts of "All Things Considered." He has also interned with various organizations in Buenos Aires, Argentina.
The University of Missouri placed first in the Intercollegiate Broadcast News Competition with the highest accumulated student points from the first radio and television competitions.
The judges, all professionals in radio and television, are as follows: Marci Burdick, senior vice president, Schurz Communications, Michawaka, Ind.; Edward Esposito, vice president, Information Media, Rubber City Radio Group, Akron, Ohio; and Fred Young, retired senior vice president of news, Hearst Television, Yardley, Pa.
The 2013-14 broadcast news competitions are held in 105 member colleges and universities of the Association of Schools of Journalism and Mass Communication with accredited undergraduate journalism programs. They were added in 1988 to the Hearst Foundation's Journalism Awards Program that includes writing, photojournalism, and multimedia competitions and offers awards totaling up to $500,000 in scholarships, matching grants and stipends.
Udstuen won the Dean's Award in the radio news and features category of the School's Mastering the Method contest during the fall 2013 semester. The contest recognizes outstanding work by undergraduates.
Updated: July 21, 2020
Related Stories
Expand All
Collapse All
---