Radio Features by Hope Kirwan Place Tenth in National Hearst Competition
Kirwan's Stories Explore Public Health and Safety Issues
San Francisco (Jan. 27, 2015) — Two of senior Hope Kirwan's health and safety radio features earned her tenth place in the 55th annual Hearst Journalism Awards Program. This year's Radio News & Features category had a record number of entries – 58 – from 35 schools.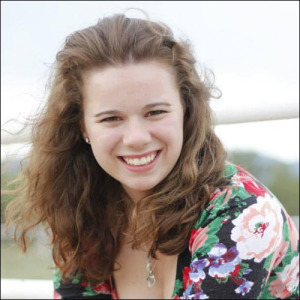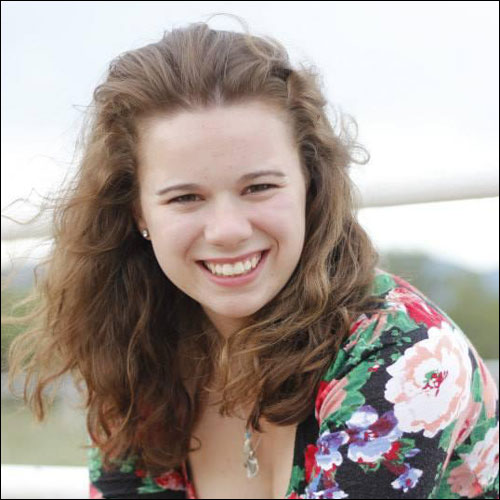 Kirwan, a radio-television major, receives a certificate of merit for her top-ten win.
Her stories, originally aired on KBIA-FM's Health and Wealth Desk, cover the rise in ATV accidents in rural Missouri and the water fluoridation conversation in Waynesville.
"Doing stories for KBIA's Health & Wealth desk has really opened my eyes to all of the different ways health issues are important for the community," Kirwan says. "When researching and writing the story about water fluoridation in Waynesville, I learned that sometimes there is no right or wrong answer. In some stories, the closest you can get to a conclusion is presenting both sides fairly and letting the listeners decide for themselves."
The broadcast professionals who judged Kirwan's piece are Marci Burdick, senior vice president of broadcasting for Schurz Communications, Inc. in Michawaka, Ind.; Harvey Nagler, vice president of radio for CBS News in New York; and Fred Young, retired senior vice president of news for Hearst Television, Inc. in Yardley, Pennsylvania.
The Hearst Journalism Awards program, funded and administered by the William Randolph Hearst Foundation, gives out up to $500,000 in scholarships and grants each year.
Updated: July 31, 2020
Related Stories
Expand All
Collapse All
---