Bridgit Bowden, Hope Kirwan Win Dean's Award for Radio News and Features
The Stories Ran on Top-Ranked KBIA-FM, an NPR-Member Affiliate
By Caroline Murray
Columbia, Mo. (Dec. 3, 2014) — Two students have been named the winners of this year's Mastering the Method contest in the radio news and features category for their stories on a nuclear plant, a grocery store, water fluoridation and the rise in ATV accidents.
Bridgit Bowden, BJ '14, and senior Hope Kirwan were selected as the winners from the pool of five entries from the Missouri School of Journalism. The stories aired on KBIA-FM, one of the nation's top 10 NPR-member stations in the nation for more than 25 years.
The Mastering the Method contest, which launched in 2013, recognizes outstanding work by undergraduates in the areas of broadcast, multimedia, photography and writing. The top two winners in each of the 14 categories receive a $100 gift card.
Bridgit Bowden
Bowden's submission included two stories: "Missouri Coalition for the Environment Raises Concerns about Ameren Callaway Nuclear Plant," which reports on the relicensing of a nuclear power plant near Fulton, and "Pilot Grove Residents Rally to Bring Back Grocery Store," which discusses rural food desert Pilot Grove, Mo. The nuclear plant story aired on KBIA's Missouri Environment. The grocery store story aired on Health & Wealth Update, which is also a production of KBIA.
Judges' Comments: There is impressive hard news work in her story about concerns at the nuclear plant in Callaway County. These stories are tough to crack, and even harder to explain, and she did a great job.
Her story about the grocery store in Pilot Grove helped highlight an ongoing need in rural communities that are seeing food deserts develop in the middle of their towns. She did a great job explaining the issues surrounding this phenomenon and finding characters to help make the story real.
Bowden's Comments About Her Stories: The nuclear power story was a challenge in several ways, but in the end I was proud of how the story turned out, even though I was denied much of the access to the plant I would have liked. Since my story aired, the Missouri Coalition for the Environment, along with several other groups, have filed a lawsuit against the Nuclear Regulatory Commission.
For me, the Pilot Grove story was a great example of localizing a national issue, which is something I think all local reporters should strive to do.
Bowden graduated in May, and she now works as a reporter at KCPT, the Kansas City PBS affiliate. Bowden also was named a winner in this category in last year's inaugural Mastering the Method contest.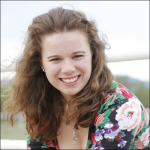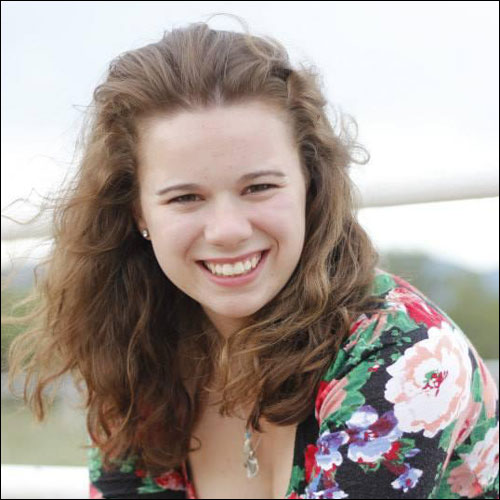 Hope Kirwan
Kirwan's submission included two features, which both aired with KBIA's Health and Wealth desk. The first, "Unsafe ATV Use Puts Riders at Risk in Rural Missouri," is about the rise in ATV accidents in the area. The second, "An 'Unnecessary' Process? Waynesville Stops Water Fluoridation," reports on the Missouri community's city council vote to stop adding fluoride to city water.
Judges' Comments: Hope's story demonstrates great natural sound and characters in her story about the rise in ATV accidents in recent years. It's a serious public health concern that doesn't get a lot of attention.
Her water fluoridation story had solid reporting around an often controversial issue. It generated a lot of discussion among our listeners online and is part of the bigger issue of Missouri's struggles with oral health.
Kirwan's Comments About Her Stories: Doing stories for KBIA's Health & Wealth desk has really opened my eyes to all of the different ways health issues are important for the community.
When researching and writing the story about water fluoridation in Waynesville, I learned that sometimes there is no right or wrong answer. In some stories, the closest you can get to a conclusion is presenting both sides fairly and letting the listeners decide for themselves.
I also really enjoyed working on the ATV safety story because I had the opportunity to play with different characters and scenes. I knew when I started the piece that there had to be the sounds of roaring engines and I had a lot of fun incorporating that into the storyline.
Kirwan is a senior radio-television journalism student from Macomb, Illinois. She has worked as a student reporter for KBIA since fall 2013 as well as reported for Tri States Public Radio in Macomb. She is currently a producer for KBIA's Health & Wealth desk.
Updated: September 2, 2020
Related Stories
Expand All
Collapse All
---