Tyler Greever and Hannah Battah Win Dean's Award for TV Features
The Mastering the Method Contest Recognizes the Best Work of Undergraduates
By Rebecca Dell
Columbia, Mo. (Dec. 3, 2014) — A cheerleader with Down Syndrome, a community remembering a fatal plane crash, a football player who lost his mom to cancer and a new school building opening where a tornado once destroyed: The stories of Missouri School of Journalism seniors Tyler Greever and Hanna Battah span the human experience and were chosen as exemplary television features in this year's Mastering the Method contest.
Greever and Battah, both radio-television journalism students, created the Dean's Award-winning stories for KOMU-TV. They were chosen from among 13 entries.
This is the second year of the Mastering the Method contest, which recognizes the best work of undergraduates in broadcast, multimedia, photography and writing. The top two winners in each of the 14 categories receive a $100 gift card.
Information about Greever and Battah's entries and judges' comments is below.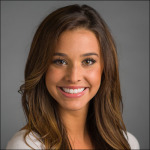 Hanna Battah
Entry 1: "Air Disaster Revisited"
Judges' Comments: Ten years ago, a passenger plane crashed in Missouri's capital city. The two pilots died, but miraculously, no one on the ground died. Hanna spent a day getting to know the people who witnessed the crash that day and still live in the neighborhood, and then she presented a compelling account of that day and how the crash continues to impact people.
Battah's Comments: Area residents are still calling the circumstance a sort of miracle. The 50-seat passenger plane crashed in a yard space surrounded by several homes. No one on the ground was injured. When I glanced over the National Transportation Safety Board report, I knew I wanted to focus on the obscurity of the situation. My goal for this story was to bring life to an event that happened a decade ago. More importantly, I wanted to bring an update to an old story. Because there are so many elements to what happened, I felt it would be best to focus this story on one or two central characters. The couple featured in the story opened up to me because they said at the time of the crash, no reporters had reached out to them. I wanted to use my story to provide a platform for those people.
Entry 2: "Joplin School Reopens After Killer Tornado"
Judges' Comments: In 2011, an EF-5 tornado ripped through Joplin, Missouri, killing 158 people and destroying the town. This year, Hanna documented Joplin High School students on their first day of school as they finally got a new school building, bringing all four grades together for the first time since the tornado.
Battah's Comments: To some, the tornado's damage will forever be imprinted in the city. But for many, Joplin has grown into a stronger community than it had ever before been. One of the milestones in the rebuilding process was the completion of a new high school. Since the tornado, 9th, 10th, 11th and 12th-graders were displaced to classes in makeshift buildings. The new high school meant all four grade levels could have their first "real" high school experience. For me, it felt important to put the students' voices at the forefront and throughout the story. The community really opens itself up to KOMU reporters because of the work my story mentor, Jim Reik, has put into Joplin coverage in the past few years. This story would not have been possible without his guidance and the lessons from my Advanced Reporting professor, Jamie Greber.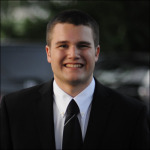 Tyler Greever
Entry 1: "Kelsay Hobbs: The Spirit of Mexico Cheerleading"
Judges' Comments: Viewers got a unique look into the life of Kelsay Hobbs and her family through her favorite activity: Cheerleading. Emotional sound, compelling video and thoughtful writing capture the pure joy of a girl who represents her school and town proudly every Friday night.
Greever's Comments: Kelsay has as much energy and happiness as anyone I've ever come across. I personally enjoyed being able to see all of the different activities she does; she quite literally never stops moving. That's why I included the natural sound pop sequence. I needed to bring the life of her into the story to truly humanize her and show her character. I was privileged to be able to share her story and show how awesome she really is.
Entry 2: "Cord's Color"
Judges' Comments: In October, during a time of year when we all hear stories of breast cancer triumph, sadness and awareness, Tyler told the story of a high school football player who wears pink to all his games to honor his late mother. The player emotionally described how every game reminds him of his mother, and the coach offered valuable insight on the player and his impact on the team.
Greever's Comments: I can never imagine going through what Cord has endured. He told me that since losing his mom happened to him at such a young age, he's had more time to grow up and absorb it. But even if that happened to me, it would sit on my mind every day. He really is a great kid with a good head on his shoulders. While his mom did not particularly have breast cancer, the story really applies to any type of cancer. We always need more awareness, and I'm glad I got share how he tries to bring some awareness every game.
Updated: July 31, 2020
Related Stories
Expand All
Collapse All
---