Taylor Barth and Rachel Wittel Win Dean's Award for TV News in Mastering the Method Contest
Their Stories Were Selected from Among 23 Entries
By Lauren Elliott
Columbia, Mo. (March 5, 2014) — Taylor Barth and Rachel Wittel are recipients of the Dean's Award for TV News in the Mastering the Method contest at the Missouri School of Journalism.
The work of radio-television journalism students Taylor Barth and Rachel Wittel was selected from among 23 entries submitted by students at the School. Dean Mills presented the awards on Tuesday, Feb. 25, in the newsroom at KOMU-TV.
The Mastering the Method contest recognizes outstanding undergraduate work in the broadcast, multimedia, photojournalism and writing areas. The top two winners in each of the 14 categories receive recognition from the dean of the Missouri School of Journalism and a $100 gift card.
KOMU-TV Executive Producer Rod Petersen served as faculty editor for Barth's story and Stacey Woelfel for Wittel's. Information about the students' entries and the judges' comments are as follows.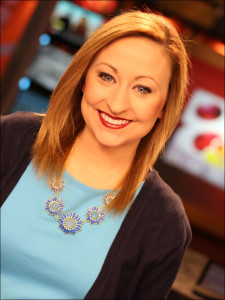 Taylor Barth: "Contradicting Court Cases Leave Red Light Cameras in Limbo"
Judges' Comments: Taylor's story takes a hard look at the troubled stop light cameras, showing how legal fights in other parts of the state have left the cameras here with an uncertain future. Not only does she tell that part of the story well, but she uses good TV techniques to make it visually interesting.
Barth shares her thoughts about the story:
When the City of Columbia suspended its red light ordinance in November 2013, there were still several unanswered questions and details to figure out. KOMU 8 News covered the city's initial announcement of its camera suspensions, but I wanted to dig deeper.
In August, Columbia changed its red light ordinance to charge the owner of the vehicle rather than the driver, which mirrored the Missouri city of Ellisville's policy. This became problematic because the Eastern District Court of Appeals ruled in November that Ellisville's red light ordinance was unconstitutional. As a result, Columbia decided to suspend its red light cameras.
I wanted to find out more about why the ordinance was suddenly ruled unconstitutional, what the next step for Columbia would be and why it changed its ordinance in the first place.
I dove into several court documents and ordinances to create a basis for my story. I also met with a traffic attorney to help me summarize the court cases, as well as the Columbia's city prosecutor to explain what the next step would be.
Although the research was challenging, I was able to break down the history of the court cases and point out the fact that Columbia's decision to change its ordinance in August was motivated largely by money.
This story challenged me to ask the hard questions and do the leg work. It allowed viewers to leave with a better understanding of the red light ordinance, why it was suspended and when the cameras would start flashing again.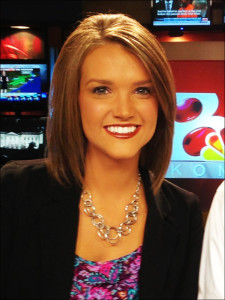 Rachel Wittel: "City Focuses Efforts on Eliminating Nuisance Properties"
Judges' Comments: Rachel takes a dry, bureaucratic topic and goes out to find the real source of the problem and those affected by it. By giving us a human face to the neighbor who has to live with these eyesore properties, we can all feel for him and know we wouldn't want to be in the same position. Plus she captures good scenes of the utter mess in the houses.
Wittel shares her thoughts about the story:
After coincidentally attending a Neighborhood Services meeting at Shakespeare's Pizza, I began learning about some city ordinances regarding housing. I immediately realized nuisance properties are a bigger occurrence and problem in Columbia than most people know. I thought this moment single-handedly proved News Director Stacey Woelfel, Executive Producer Jeimmie Nevalga and other KOMU staff correct in saying physically going out to find a story is more beneficial than just searching for events online.
I did not experience any issues scheduling my first interview because I'd already worked with Leigh Britt in the city's Neighborhood Services department. She provided extremely helpful information and led me to other properties to get footage of around the area. Luckily, as I shot video of one nuisance property in Columbia, a curious neighbor came outside to find out what I was doing. He so kindly obliged to speaking on camera and added a great personal element to an otherwise generic government story.
It took me a little over a week to finish the entire story, and I learned a lot while shooting video, demonstrating the damage in my standup and listening to those affected by these properties. If you can build a story around real characters, viewers will relate better to your story. You can make a boring concept something truly interesting, visually appealing and effective.
Updated: July 22, 2020
Related Stories
Expand All
Collapse All
---