Katie Hogsett, Lauren Kastner Win Dean's Award for Multimedia Features
Videos Tell Stories of Activism and Hope for Change in the Wake of Ferguson
By Rebecca Dell
Columbia, Mo. (Feb. 3, 2015) — Katie Hogsett and Lauren Kastner won the Dean's Award in the Multimedia Features category of the Missouri School of Journalism's Mastering the Method contest for their videos following the police killing of Michael Brown in Ferguson, Mo.
The Mastering the Method contest recognizes stellar undergraduate work in 14 broadcast, multimedia, photography or writing categories. The top two winners in each category receive a $100 gift card, and their work is entered in the national Hearst Journalism Awards competition.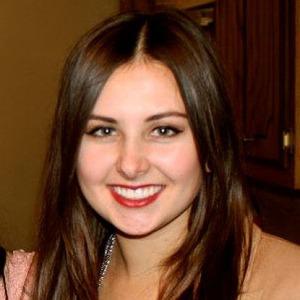 Katie Hogsett, "Voices From Ferguson"
Judges' Comments: Katie worked through some challenging audio situations at one of the rallies in St. Louis after the shooting of Michael Brown. Her goal was to get a diverse set of voices from people speaking about their feelings, thoughts and plans for the future not long after the shooting. Katie came up with a creative way of switching between stills and video; note this especially when a man marching with a poster approaches Katie. A timely, documentary approach using good visuals with a voice.
Hogsett completed her project as part of her Editing for Multimedia class in the fall 2014 semester. Of her entry she said:
We were encouraged to be creative and come up with our own ideas for the videos. At this time in early October, there were a lot of protests and demonstrations happening around the Ferguson/St. Louis areas in regards to the shooting of Mike Brown. I felt like I had seen so much coverage on the Internet and on TV, but I wanted to experience it firsthand. I was nervous because of the unpredictable nature of these types of events, but I ended up being pleasantly surprised. The violence and tension I saw all over the TV was nowhere to be found during this march through downtown St. Louis.
Going into it, I didn't have a specific story in mind because I knew there were plenty to be found once I arrived. What bothered me about the coverage I had seen prior was that it tried to make such a complex issue extremely simple. It seemed like everyone had something or someone to blame when in reality there are so many different variables at hand. All I knew was that I wanted to get the perspective of as many people as possible. Everyone I ended up interviewing, many of whom didn't make it into the video, were all very eloquent. My biggest challenge was that the march itself was an audio nightmare. There was a stage set up with speakers that you could hear blocks away from the event. I hoped, however, that people would be able to hear past the audio flaws and focus on what my interviewees had to say.
I strongly feel that the shooting of Mike Brown and the events that follow will be a defining part of my generation. I feel that even though everyone might not agree on why it happened or how to handle it, the most important thing is to keep the conversation going.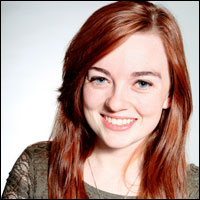 Lauren Kastner, "Journey For Justice"
Judges' Comments: We had two photojournalists following the NAACP march from Ferguson to Jefferson City. Lauren spent one day working on video using documentary audio paired with video scenes of the march and the rally in Jefferson City. The audio becomes somewhat of a soundtrack/mix of the day that we used to guide the video story.
Kastner said of her entry:
After the grand jury decided not to indict officer Darren Wilson for the death of Ferguson teen Michael Brown, the NAACP organized a weeklong, peaceful march stretching about 130 miles from Ferguson to the Capitol in Jefferson City. As the march reached mid-Missouri, photographer Hannah Baldwin and I set out to follow it.
Hannah and I met the protestors right outside of Linn, Missouri, on Dec. 4. About 25 active marchers hugged the shoulder of Highway 50 accompanied by a police escort and a bus holding about 25 other marchers. From a distance, the protest was a bundle of blue and red lights, signs calling for peace and the muffled sound of a beating drum. We trudged alongside them through steady rain and low temperatures for the last two days and 20 miles of their journey. Hannah shot still photographs while I focused on collecting audio and video. The march ended in a rally inside the Capitol composed of invigorating speeches by NAACP leaders, among others.
It was refreshing to contribute coverage of peaceful protests amidst all the negative attention I felt I was seeing come out of Ferguson. The Journey For Justice participants came from all over Missouri, and even the country, to march an incredible distance for a cause they all deeply cared about. Their efforts caught national attention, too. They were an inspiring group and having told a piece of their story isn't nearly as impressive as they were for making it happen.
Updated: July 31, 2020
Related Stories
Expand All
Collapse All
---