Aaron Reiss and Natalie Helms Win Dean's Award for Breaking News Stories
Winning Stories Cover Resignation of MU Athletic Director and Suspension Rates of Black Students in Columbia Public Schools
By Rebecca Dell
Columbia, Mo. (April 21, 2015) — Missouri School of Journalism students Aaron Reiss and Natalie Helms each won the Dean's Award for Breaking News, based on their reporting on the University of Missouri's athletic director leaving his position and on the high rates of suspensions of black students in Columbia public schools.
The award is part of the Mastering the Method contest at the Missouri School of Journalism. The contest recognizes top student work in fourteen categories within broadcast, multimedia, writing and photojournalism. Two winners from each category receive a $100 gift card and recognition from the dean of the Missouri School of Journalism. Winning pieces are entered into the national Hearst Journalism Awards.
Aaron Reiss
Reiss won for his article "Missouri Director of Athletics Mike Alden To Step Down," published Jan. 29, 2015, in the Columbia Missourian. Christian Clark, Seth Boster and Sean Morrison contributed to the article. The supervising editor was Wade Livingston.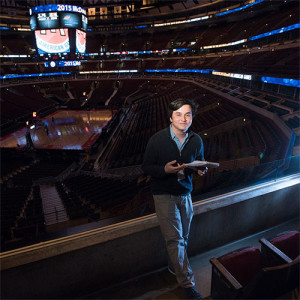 "It's what the best breaking news stories do," contest judges said of Reiss's work. "Aaron Reiss took the news – athletic director Mike Alden stepping down – and also brought the context of a quick look through Alden's successes and slips during his 17-year tenure in the position."
Reiss said the following about his experience:
Sometimes, you just have to be around.
When news of Mike Alden resigning broke, I happened to be in the Missourian newsroom. So my editor, Greg Bowers, put me on the story. I wrote the initial story – one that included some background information on Alden, as well as quotes from his resignation letter, which the athletic department posted online.
After that, I ran across Francis Quadrangle to knock on Chancellor R. Bowen Loftin's home for a comment. No one answered the door, so I then went to his office in the Reynolds Alumni Center. It turned out he was returning from Africa.
Multiple teaching assistants added more information to this story as the night went on, so that we had a pretty comprehensive report by the time the paper hit newsstands the next morning. My friend and colleague, Jacob Bogage, helped me with the reporting from the press conference that followed the next day, and the one that happened a few weeks after that to introduce Alden's replacement, Mack Rhoades.
While I appreciate winning this award, multiple people contributed to making the Missourian's coverage of Mike Alden's resignation.
That Greg trusted me with such a big story so early into my Missourian career – I had just begun at the paper a few weeks before – is representative of my whole experience at the newspaper. The week after Alden's resignation press conference, I went to East St. Louis, Illinois, to cover the National Signing Day ceremony of Terry Beckner Jr., Missouri football's top incoming recruit. Earlier this April, I traveled to Chicago to cover Rock Bridge High School's Sophie Cunningham becoming the first person from Columbia to ever play in the McDonald's All-American Game.
That's what makes the Missourian fun: If you work hard and show a willingness to learn – and you hang around – you get great opportunities.
Natalie Helms
Helms won for her article "Columbia Schools Near Top in State for Suspending Black Students," published Feb. 24, 2015, in the Missourian. Jeanne Abbott was the supervising editor.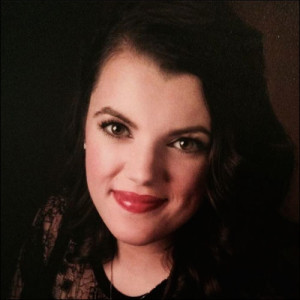 "Natalie Helms took a complex story off the national wire based on pages of data in order to isolate the statistics for our community," contest judges said of Helms' work. "In less than a day, she was able to find the numbers that told the story and then had them confirmed by a district spokeswoman. In doing so, she turned out a story with a powerful message – that Columbia Public Schools' suspension rate for black students has been distressingly high."
Helms said the following about her experience:
I was working in the Columbia Missourian newsroom for a general assignment shift on a Tuesday afternoon in February when Managing Editor Jeanne Abbott reached out to find a reporter who was familiar with data and spreadsheets to cover a story. I worked extensively with Microsoft Excel last summer for an internship with the American Agricultural Editors' Association, so I felt comfortable taking on this responsibility.
The St. Louis Post-Dispatch and the Associated Press both wrote articles about statistics on black student suspensions released in an exhaustive report by The Center for Civil Rights Remedies at UCLA's Civil Rights Project. Although these news outlets reported on the data at both a national and state level, Abbott suggested that I localize the topic even further. I spent several hours looking through spreadsheets with survey results from every school district in the country and aggregating numbers that would be relevant to my story. I also contacted Columbia Public Schools to gather a spokesperson's take on the data.
The story was my first real experience with data reporting; I really liked digging through the numbers to unearth some shocking statistics. The story ended up being much more detailed than I originally intended, and I felt extremely privileged to report on such an important issue in our community. I never expected this sort of recognition for the story, and would like to thank Jeanne and others at the Missourian for their guidance and for their faith in my abilities.
Updated: August 21, 2020
Related Stories
Expand All
Collapse All
---