Seth Boster, Annie Dankelson Win Dean's Award for Sports Reporting
Stories Highlight Sources of Inspiration and Optimism for 2 Missouri Athletes
By Caroline Murray
Columbia, Mo. (Feb. 5, 2015) — Two students have been named winners of this year's Mastering the Method contest in the sports reporting category for their features on the inspiration Missouri quarterback Maty Mauk found in an old friend and the optimism Missouri softball player Taylor Gadbois maintained despite her mother's cancer diagnosis.
Seniors Seth Boster and Annie Dankelson were selected from the pool of 31 entries from Missouri School of Journalism students. Both of their stories ran in the Columbia Missourian.
The Mastering the Method contest, which launched in 2013, recognizes outstanding work by undergraduates in the areas of broadcast, multimedia, photography and writing. The top two winners in each of the 14 categories receive a $100 gift card.
Seth Boster: Maty Mauk's Longtime Friend and Inspiration to Attend Toledo Game
Judges' Comments: Missouri quarterback Maty Mauk's hometown is Kenton, Ohio, so when the Missouri football team made a trip to play Toledo, Seth Boster saw the opportunity to tell a story that went directly to the quarterback's heart.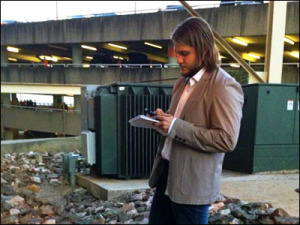 Boster said of his entry:
Being on the Missouri football beat last semester was, as my editor often compared it, like being on a treadmill. It's a grind. The belt beneath your feet keeps rolling, and you've got to keep moving.
But I was fortunate over the season to have teamed up on the beat with the talented Wade Livingston and Michael Shaw. We'd support each other to where each of us was able at times to slow down and step back from the news cycle. Thanks to them, I was able to take some time to work on stories like this.
Drey Dearing's relationship with Missouri's quarterback had been documented before. Maty Mauk found inspiration in a friend he grew up with back home in Kenton, Ohio. Life didn't allow that friend a chance at football. Drey had been unable to walk from an early age due to muscular dystrophy. I chatted with Drey and learned that he'd be watching Maty start for Missouri in person for the first time when the team traveled to play Toledo. So, leading up to the game, I thought it a good time to learn about Maty and Drey's relationship.
I figured fans had seen some form of this story before. I figured I'd try to do it differently. I hoped to find more details, and Drey and his father were gracious enough to speak at length with me. Reporters' time with athletes during the week is limited, but I was able to talk with Maty's parents about how they saw their son affected by his friendship with Drey, who continues to inspire as an assistant football coach at Kenton High School.
Maty ended up playing the best statistical game of his collegiate career in front of Drey.
Stories like this excite me; they're ways to show fans a side of a player that can't be seen through the spectacle of the games they watch each week.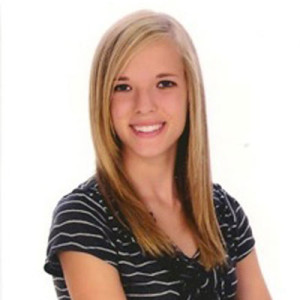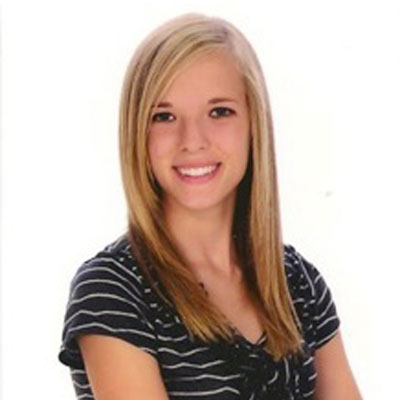 Annie Dankelson: Missouri Softball's Taylor Gadbois Perseveres Despite Mother's Illness
Judges' Comments: Annie Dankelson writes about Taylor Gadbois and how her optimism carries her through her athletic and personal life. The storytelling ties it all together and makes it work.
Of her entry, Dankelson said:
As a reporter on the softball beat last season, I, of course, spent a lot of time around the team, and Gadbois' talent quickly stood out. Every time she made it to first, I came to just expect that she'd steal second. And every time she stole successfully – which was often – she made it look easy. So I knew there was a story there. But my editors, Greg Bowers, Mark Selig and Sean Morrison, push the entire sports department to go beyond the playing field.
The team, which I'd come to realize was a really tight-knit group, was offering prayers and support to Gadbois on Twitter one night, so I looked into the matter further and found out about her mother. It was tricky to find an appropriate time to ask Gadbois about the situation, but she really opened up to me. I'm honored to be able to share such stories of perseverance and to show what sports can provide beyond just winning and losing.
Updated: July 31, 2020
Related Stories
Expand All
Collapse All
---