Enterprise Stories on Deer Hunters, Fulton State Hospital Win Dean's Award
Both Articles Were Published in the Columbia Missourian
Columbia, Mo. (Dec. 16, 2014) — Claire Boston and Matthew Patston are winners of the Dean's Award in the enterprise category of the Mastering the Method contest.
The Mastering the Method contest, which launched in 2013, recognizes outstanding work by undergraduates in the areas of broadcast, multimedia, photography and writing. The top two winners in each of the 14 categories receive a $100 gift card.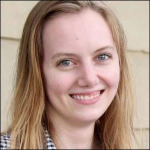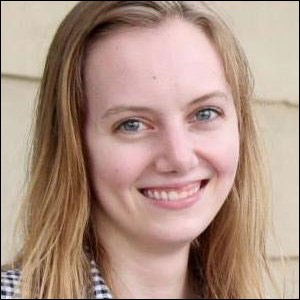 Claire Boston
Boston, a dual major in journalism and economics, is a senior print and digital news student. Her story, "Inside Fulton State Hospital: Severe Disrepair Threatens Patient Care, Safety," notes that the 163-year old facility has fallen into disrepair. In a May 2 article published in the Columbia Missourian, Boston highlights why the hospital is a difficult place for patients to get well and for professionals to work.
Judge's Comments: Examining Fulton State Hospital, the oldest psychiatric hospital west of the Mississippi and also Missouri's largest in-patient psychiatric facility, involves literally peeling away the layers. From the story's lead (about the flexible ballpoint pens that can't be used as weapons) to the slow tour through the facilities including a kitchen without sufficient air conditioning in the summer or heat in the winter, the picture that Claire Boston paints is disturbing and affecting.
Boston's Comments About Her Story: I first wrote about Fulton State Hospital for a publication I was freelancing for, but I quickly realized there was more to Fulton's story than I could fit into one short magazine article. I decided to expand upon my initial research and do a longer, narrative piece about the hospital's history and safety problems for the Missourian. As I began researching, I was shocked at what I found. The state had put off millions of dollars of repairs to a building that still had hundreds of patients and more than 1,000 staff members. The dangerous working conditions there have cost Missouri millions in worker compensation. Politicians in Jefferson City had known about the problem for years, but couldn't manage to get the funding for a new hospital together.
Even as some of the stigma around mental health fades, visiting the hospital for the story reminded me that society still has a long way to go. It was shocking to enter an ultra-secure facility – I wasn't permitted to bring in keys, a coat or even a spiral-bound notebook – and see chunks of ceiling tile missing and emergency exits falling off the side of the building.
Jacqui Banazynski was a tremendous help to me as I wrote and reported this story. She read several terrible early drafts and helped me build scenes and identify where I needed to dig deeper. This story took me several months to research and write, but I hope I get the chance to work on another project like this in the future.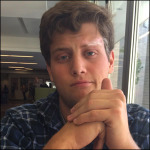 Matthew Patston
Matthew Patston's submission, "Deer Hunters Slow to Trade Risks of Lead Ammunition for Safer Alternatives," was published Nov. 14 in the Missourian.
Patston is a junior magazine journalism major with a minor in English literature.
Judge's Comment: This was an overlooked and under-reported public health story with national implications. Using a solution-oriented frame, it provided information so that the large number of hunters in the population could make smarter choices. This story was also picked up by a national wire service and published by news organizations around the country, thus widening its reach.
Patston's Comments About His Story: My editor, John Schneller, filled me in on some of the issues surrounding bullet fragmentation one afternoon when I was in his office, pleading for work. We initially made our way forward carefully, without a clear idea of where the story was in the wider topic – I think we got lucky in tapping a rich vein full of passion from interesting people.
Navigating the story proved to be the biggest roadblock, as we sought to dissociate ourselves from the politics without dissociating ourselves from the truth. Most of my reporting was just a matter of distilling that truth.
I was fortunate enough to stumble into conversations with wonderful folks up in Minnesota, and they really gave the story the lucid and level-headed backbone that we needed to reach the widest audience possible.
The story was far more driven by superb editing and intelligent sources than it was by my reporting, but I'm thankful that I got to be a part of a story with so much potential.
Updated: July 31, 2020
Related Stories
Expand All
Collapse All
---