Senior Tyler Greever Places in Top 10 in Hearst TV Features Competition
His Stories Were Selected from 76 Entrants from 44 Schools
Columbia, Mo. (Jan. 9, 2015) — Tyler Greever is a top 10 winner in the 2014-15 William Randolph Hearst Foundation television broadcast features competition. His entry was selected from 76 entrants from 44 schools.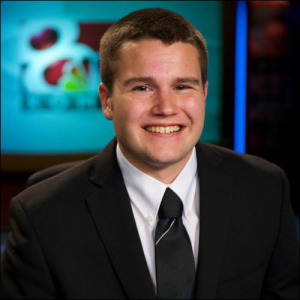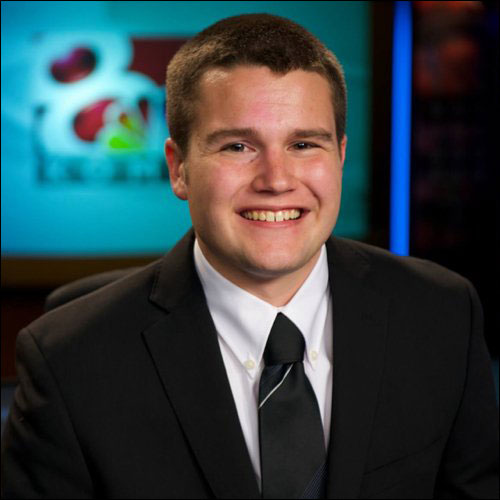 Greever is a senior studying radio-television journalism at the Missouri School of Journalism. He will receive a certificate of merit for his tenth place win. Both stories aired on mid-Missouri's NBC affiliate KOMU-TV. The station is the only university-owned network TV affiliate that uses its newsroom as a working lab for the School's students.
Greever submitted two stories to the contest. One was "Kelsay Hobbs: The Spirit of Mexico Cheerleading." Of this entry, Greever said: "Kelsay has as much energy and happiness as anyone I've ever come across. I personally enjoyed being able to see all of the different activities she does; she quite literally never stops moving. That's why I included the natural sound pop sequence. I needed to bring the life of her into the story to truly humanize her and show her character. I was privileged to be able to share her story and show how awesome she really is."
His second entry was titled "Cord's Color." Greever noted the following about this entry: "I can never imagine going through what Cord has endured. He told me that since losing his mom happened to him at such a young age, he's had more time to grow up and absorb it. But even if that happened to me, it would sit on my mind every day. He really is a great kid with a good head on his shoulders. While his mom did not particularly have breast cancer, the story really applies to any type of cancer. We always need more awareness, and I'm glad I got share how he tries to bring some awareness every game."
The judges, all broadcast professionals, are: Marci Burdick, senior vice president of broadcasting, Schurz Communications, Michawaka, Indiana; Harvey Nagler, vice president, radio, CBS News, New York; and Fred Young, retired senior vice president of news, Hearst Television, Yardley, Pennsylvania.
The 55th annual Hearst Journalism Awards Program is held in 108 member universities of the Association of Schools of Journalism and Mass Communication with accredited undergraduate journalism programs.
Updated: July 31, 2020
Related Stories
Expand All
Collapse All
---