Missouri Journalism Students Win in Hearst National Championships
Sam Gause Places Third in the Multimedia Category; Brynne Whittaker Earns Finalist Honors in Broadcast News
Washington, D.C. (June 6, 2014) — Missouri School of Journalism student Sam Gause placed third in the National Multimedia Championship in the Journalism Awards Program sponsored by the William Randolph Hearst Foundation.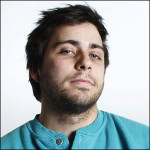 In addition, Brynne Whittaker was a finalist in the National Television Broadcast News Championship.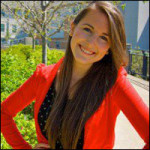 Gause and Whittaker were among the 29 finalists – all winners from the 14 monthly competitions – who participated in the 54th annual Hearst Championships in Washington, D.C., where they demonstrated their skills in rigorous on-the-spot assignments June 2-5. Winners were announced during the final awards ceremony on June 5 at the Newseum.
The Hearst Championships are the culmination of the 2013-14 Journalism Awards Program, which are held in 105 member colleges and universities of the Association of Schools of Journalism and Mass Communication with accredited undergraduate journalism programs.
Gause receives a $3,000 award for his third-place ranking in the multimedia competition. He also earned a $1,000 award for his monthly competition entry being selected as the Best Multimedia Story of the Year. Gause is a photojournalism student.
The multimedia judges were: Cory Haik, executive producer and senior editor, digital news, The Washington Post; Sue Morrow, assistant director of multimedia, Sacramento Bee; and Kate O'Brian, president, Al Jazeera America.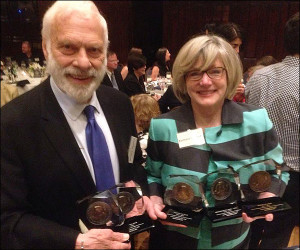 Whittaker, a radio-television journalism student at the School, won a $1,500 scholarship as a finalist in the National Television Broadcast News Championship. The broadcast news judges were: Marci Burdick, senior vice president, Schurz Communications Inc.; Edward Esposito, vice president, information media, Rubber City Radio Group; and Fred Young, retired senior vice president of news, Hearst Television Inc.
The Hearst Championships also included a banquet on June 5 at the National Press Club to present the Intercollegiate Journalism Awards. Barbara Cochran, the Curtis B. Hurley Chair in Public Affairs Journalism, and Wesley G. Pippert, associate professor emeritus, were on hand to collect the School's five awards. These were first place, broadcast news, which included a prize of $10,000; and fifth place in the multimedia, photojournalism and writing categories. The School tied for second place overall.
The William Randolph Hearst Foundation was established by its namesake in 1948 under California non-profit laws, exclusively for educational and charitable purposes. Since then, the Hearst Foundations have contributed nearly $1 billion to numerous educational programs, health and medical care, human services and the arts in every state.
Updated: July 27, 2020
Related Stories
Expand All
Collapse All
---