Wesley G. Pippert
Associate Professor Emeritus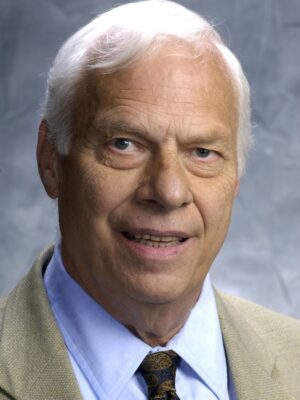 Download High-Resolution Photo
529 14th Street, N.W.
Suite 1240
Washington, D.C. 20045
WESLEY G. PIPPERT is one of a handful of print reporters in the U.S. who have had extended assignments covering state capitals, Congress, the White House and an international post. In all, he spent nearly 30 years with United Press International (UPI). He served first in the Bismarck and Pierre capital bureaus in the Dakotas and then in Chicago before coming to Washington, D.C., in 1966. He covered three presidential campaigns and the Carter White House, and he was UPI's principal on the Watergate story. His final assignment with UPI was as senior Middle East correspondent, headquartered in Jerusalem.
Pippert is a Phi Beta Kappa graduate of the University of Iowa and holds a master's degree from Wheaton College (Ill.). He was a Congressional Fellow, held year-long fellowships at the University of Michigan and Harvard University's Institute of Politics, and was awarded an honorary doctorate from Gordon College.
Pippert directed the Missouri School of Journalism's Washington Program from 1989 to 2012.
Updated: August 6, 2019