Washington Program Students Gain Professional Experience, Networking Contacts
By Joan Niesen
Master's Student
Columbia, Mo. (Nov. 16, 2009) — Each semester, the Missouri School of Journalism sends both graduate and undergraduate students to Washington, D.C., to complete professional and other work projects. This fall, as always, the students are making their mark upon the District of Columbia and refining their journalism skills.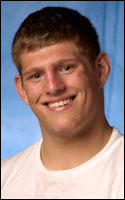 The Washington Program, led by Associate Professor Wes Pippert, provides an opportunity for graduate students and select undergraduate seniors to spend a semester in our nation's capital. Students in Washington work 30 hours a week on a project within their chosen sector of journalism, attend seminars and write research papers.
Since the school established its Washington Program in 1968, Missouri Journalism students have worked with more than 100 newspapers, television stations, government agencies, public relations and advertising firms and think tanks.
Senior Jacob Barker's work has appeared on the front page of the Spokane (Wash.) Spokesman-Review, and he has become knowledgeable about health reform in his capacity as the paper's Washington correspondent.
Master's student Camille Le Tellec is working as a Washington correspondent for the Chicago Daily Herald, which is the third-largest newspaper in Illinois. Her recent story about Sen. Roland Burris of Illinois's refusal to vote for health reform unless it includes a public option beat the Associated Press by three days.
The front page of The Washington Times has featured stories by graduate student Helene Franchineau three times this semester, and she's had multiple pieces printed inside. She beat The Wall Street Journal by four days on her story about a Chinese company that struck a mining and infrastructure deal with the Guinean government.
At NPR Digital, graduate student Rose Raymond has worked on a variety of stories, including one about how to splurge during a recession. In the piece, she reports that people should take a trip rather than make a big purchase; additionally, she says that drinking regular, rather than gourmet, coffee is a good option.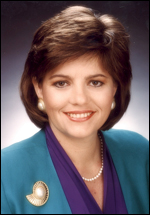 Graduate student Mark Stanley is spending his semester at the Center for Democracy and Technology, and his supervisor, Brock Meeks, applauds both his skills and the fast pace of his work. Stanley recently videotaped an event, took photos, reported the story, and edited the material into a five-minute package. He completed these tasks within 24 hours.
Senior Joshua Skurnik is working at NBC and has just completed a story on the contamination of the Chesapeake Bay. His supervisor, Lisa Myers, BJ '73, is an investigative correspondent.
"We greatly appreciate the talents of the students you send us," Myers said in a note to Pippert. "The more capable they are, the more we are able to ask them to do."
Guest speakers, who include outstanding journalists and other Washington insiders, share their expertise and knowledge of covering the nation's capital. These include the following:
Kurt Wimmer, BJ '82, and Steve Weiswasser, partners in the blue-chip law firm Covington and Burling, on media law.
Helen Thomas, considered the dean of White House correspondents.
Tom Kennedy, former managing editor of multimedia for WashingtonPost.com and former director of photography for National Geographic magazine.
Andy Alexander, ombudsman of the Washington Post and former Cox Washington bureau chief.
Jeff Biggs, director of the Congressional Fellowship Program and former Foreign Service officer and spokesman for the House Speaker.
David Crane, former chief prosecutor for war crimes in Sierre Leone, on media and justice.
Charles Lewis, Hearst Washington senior correspondent and former bureau chief as well as a former AP personnel manager, on how to get a job.
Bill Hoagland, former staff director for the Senate Budget Committee and now vice president of public policy for Cigna.
Donna Leinwand, war correspondent for USA Today and president of the National Press Club.
Paul Koring, foreign correspondent for the Toronto Globe and Mail.
Terry Bracy, founder of Bracy Tucker Brown & Valanzano public affairs firm and former U.S. assistant secretary of transportation.
During the spring 2010 semester, 17 graduate students plan to complete their professional projects in Washington, D.C.
Updated: May 6, 2020
Related Stories
Expand All
Collapse All
---