Missouri School of Journalism Students Are Top Winners in National Hearst TV News Competition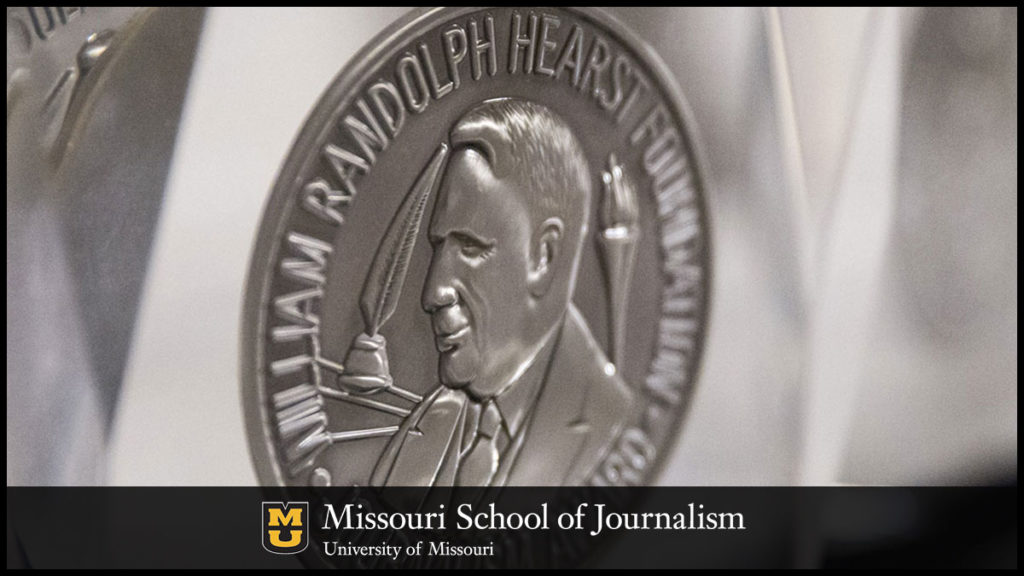 Brynne Whittaker Takes Fourth, Qualifies for Semi-Finals; Matt Evans Places Ninth
San Francisco (Dec. 19, 2013) — Brynne Whittaker and Matt Evans are top winners in the Television News competition of the 54th annual Journalism Awards Program sponsored by the William Randolph Hearst Foundation. Both are radio-television journalism majors at the Missouri School of Journalism.
Their stories competed against 79 others submitted by students from colleges and universities across the country. Whittaker and Evans' stories aired on KOMU-TV, the NBC affiliate in mid-Missouri. The station is the only university-owned commercial TV station in the U.S. that uses its newsroom as a working lab for students.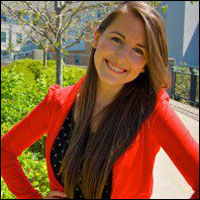 Whittaker placed fourth overall and qualifies for the semi-final competition. One of her entries was "Study Shows Cancelled Math Program Improves Test Scores," a story about a three-year study on integrated and traditional mathematics programs in high schools.
Her other entry, "Columbia Man Lost Thousands in Unfinished Deck Project," helped a Columbia couple get their money back after being scammed on a deck project.
Stacey Woelfel, associate professor and KOMU news director, served as faculty editor for Whittaker's stories.
Evans earned a ninth place overall and will receive a certificate of merit. His entry "Two Years After Tornado, Cleanup Still Needed in Joplin" highlights the ongoing rebuilding efforts in Joplin, Mo., two years after the community was hit by an F5 tornado.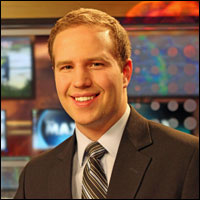 His other entry, "Missouri Republicans Take Stands Against Federal Gun Proposals," covered a gun-rights revolt against proposed federal legislation.
Assistant Professor Elizabeth Frogge and Associate Professor Phill Brooks served as faculty editors for Evans' stories.
University of Missouri placed first in the Intercollegiate Broadcast News Competition with the highest accumulated student points from the first radio and television competitions.
The judges, all professionals in radio and television, are: Marci Burdick, senior vice president, Schurz Communications, Michawaka, Ind.; Edward Esposito, vice president, Information Media, Rubber City Radio Group, Akron, Ohio; and Fred Young, retired senior vice president of news, Hearst Television, Yardley, Pa.
The 2013-14 broadcast news competitions are held in 105 member colleges and universities of the Association of Schools of Journalism and Mass Communication with accredited undergraduate journalism programs. The Broadcast News Competition was added in 1988 to the Hearst Foundation's Journalism Awards Program that includes writing, photojournalism, and multimedia competitions and offers awards totaling up to $500,000 in scholarships, matching grants and stipends.
Both Whittaker and Evans won the Dean's Award in the television news category of the School's Mastering the Method contest during the fall 2013 semester. The contest honors outstanding work by undergraduates.
Updated: July 21, 2020
Related Stories
Expand All
Collapse All
---