Janet Saidi named to new faculty role as long-form audio producer and assistant professor at Missouri School of Journalism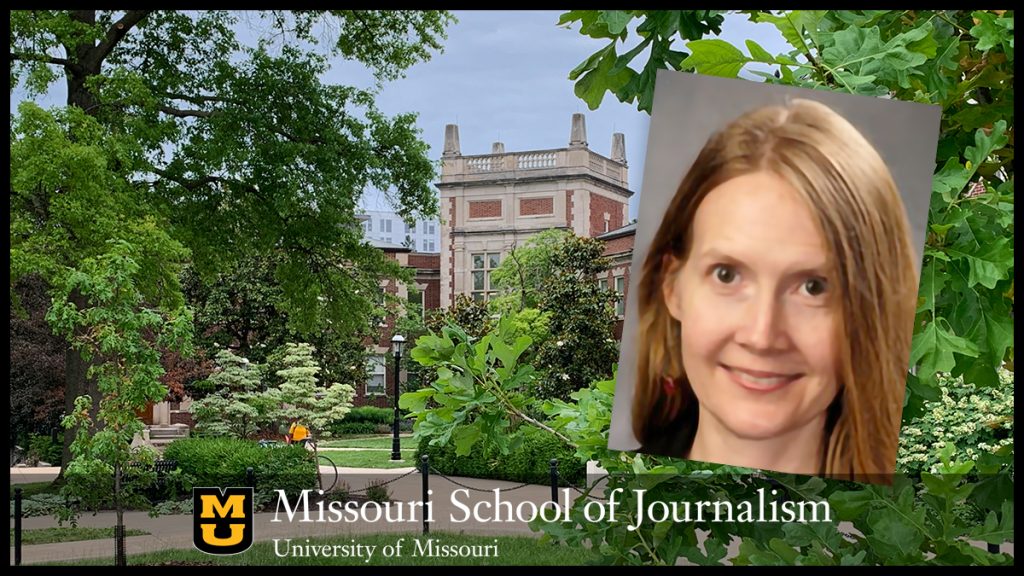 Columbia, Mo. (June 22, 2022) — The Missouri School of Journalism today announced that Janet Saidi has been named long-form producer at NPR member station KBIA-FM and assistant professor of journalism professions. The new role marks Saidi's return to a faculty position at the School after four years as assistant news director at KBIA.
"Janet is an institution at KBIA and the School of Journalism, and I'm so pleased to welcome her into a role that will harness the One Newsroom to create collaborative, long-form audio content across the School's media outlets," said David Kurpius, dean of the School.
Saidi formerly served as an associate professor and news director at KBIA from 2006-2014 before returning to the station as a staff member in 2018. She emphasized that while the new role will expand collaboration between the School's media outlets and will spearhead a push toward in-demand podcast content, it's also a continuation of the Missouri Method approach to education at KBIA and throughout the One Newsroom.
"All the KBIA staff have one foot in the classroom," Saidi said. "That's the perfect kind of environment for this position, which we hope will be more of a desk, a space to think deeply about and innovate around long-form audio. To be able to that at the best school of journalism in the world is a huge honor."
No stranger to innovate audio programming, Saidi's "Missouri on Mic" series brings a mobile audio studio into Missouri communities to collect oral histories and personal stories in light of the state's recent bicentennial. She also co-created and produces "You Don't Say," an award-winning series exploring the Black experience in Columbia, Mo.
"Janet is a great storyteller with contagious enthusiasm, and she is terrific with students," said Mike Jenner, the Houston Harte Endowed Chair at the School. "She has taught classes with students from every interest area, and as we're looking for ways to reach across multiple platforms and outlets, she is in a position to deliver quality, collaborative programming, especially at a time when there is a big appetite for excellent podcasts."
Saidi's influence as an industry veteran and experienced educator can be seen in the success of her students, including Juana Summers, announced Wednesday as the newest host of NPR's flagship program, "All Things Considered." Summers, who graduated in 2009, said Saidi's instruction left a lasting impression.
"Janet has shaped so much of how I think about myself as a radio journalist," Summers said. "So many of the lessons I learned in the classroom and at KBIA from mentors like her have been instrumental and really left an impact as I've dived into public radio."
But despite Saidi's deep experience in audio programming, she remains eager about her new role and the possibilities it represents.
"Having a person focused on innovation and collaboration in audio across all our newsrooms is a fantastic idea, and I'm so honored and excited to have that responsibility," Saidi said.
Updated: June 22, 2022
Related Stories
Expand All
Collapse All
---