Michael M. Jenner
Professor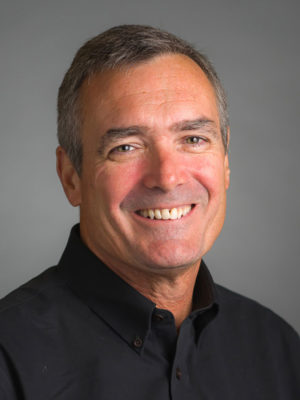 Download High-Resolution Photo
Houston Harte Chair in Journalism
205 Reynolds Journalism Institute Missouri School of Journalism Columbia, MO 65211-1200
MIKE JENNER, an award-winning editor with a strong history of innovation, is the Houston Harte Endowed Chair at the Missouri School of Journalism. Jenner focuses on innovation's role in journalism. He also serves as the chair of Journalism Professions.
In 2010 Jenner joined the faculty from The Bakersfield Californian, the family-owned community daily newspaper where he was a leader for almost 17 years, 11 of them as top editor.
Jenner works closely with all areas at the School and Missouri's Donald W. Reynolds Journalism Institute, a world-class center for researching and testing new models of journalism. He is involved in teaching, research and in identifying, testing and promoting new business models and approaches to journalism.
Jenner joined The Californian in 1993 as managing editor. He launched the company's interactive media division, developing Bakersfield.com. He was then appointed top editor. Under his leadership, The Californian became known as a champion of watchdog reporting and a feisty local paper. Through a focus on transparency and ethics, Jenner helped develop an enduring bond with readers.
Under Jenner's leadership, The Californian became an early leader in convergence journalism and one of the first Web-first newsrooms in the country. It was one of the first papers to develop live-blogging as a reporting tool, from trials, meetings and other live events. It was an early adapter to video, with all reporters producing video. The newsroom was an audience-focused newsroom, with all staffers trained in attributes and interests of target reader groups. It also was a leader in citizen journalism and user-generated content. Jenner led the newsroom through two radical reorganizations, and as a Learning Newsroom participant, helped change the culture from closed and defensive to open and constructive.
Prior to joining The Californian, Jenner was the managing editor of the Hartford Courant. He also served in a variety of roles at The Philadelphia Inquirer, Columbia (Mo.) Daily Tribune, Coffeyville (Kan.) Journal and Hattiesburg (Miss.) American, and worked as a consultant for several years, working with newspapers of varying size across the country.
Jenner earned his bachelor's degree from the Missouri School of Journalism in 1975.
Houston Harte Chair in Journalism
The family of Houston Harte, BJ '15, co-founder of the Harte-Hanks newspaper group, established the Houston Harte Chair in Journalism. Harte bought his first newspaper while still a student at the Missouri School of Journalism. At his death, he was chairman of the executive committee of Harte-Hanks Newspapers, Inc., which owned 19 newspapers and one television station. The Houston Harte Chair works as a teaching editor at the Columbia Missourian, the general-circulation daily newspaper operated by the school and staffed by students. The Houston Harte Chair shares his expertise through classroom teaching, industry outreach, and by working with students and professionals in the school's lab newsrooms.
Updated: April 4, 2023