Missourian Wins 57 Awards in Missouri Press Association Contest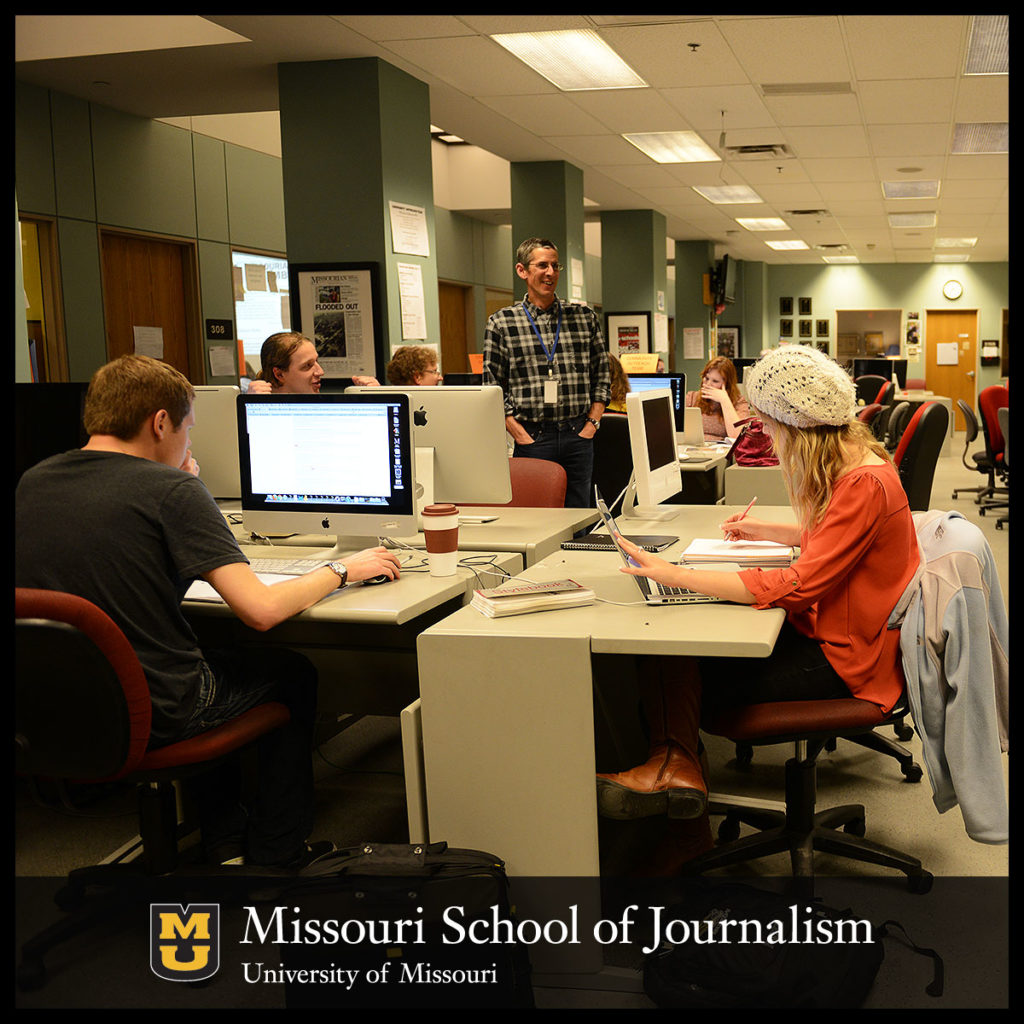 Columbia, Mo. (Oct. 4, 2017) — The Columbia Missourian, including Vox Magazine, won 57 awards at this year's Missouri Press Association "Better Newspaper" contest. Award categories include written stories, ongoing coverage, photos, multimedia, graphics, design, website and projects published in 2016. The awards were presented at the Missouri Press Association convention in Springfield.
Competing with newspapers with a circulation of 5,000 to 15,000, the Missourian also won the coveted Gold Cup award for amassing the most points in its class in the competition. This marks the seventh year in a row the Missourian has won top honors.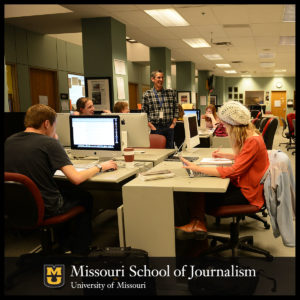 "We are very proud of the students who were recognized by the Missouri Press Association," said Mike Jenner, journalism professor and executive editor of the Missourian. "These students compete with seasoned industry professionals. This is a testament to the caliber of students attending the Missouri School of Journalism, and the professional and hardworking faculty members who guided and edited them, helping them to achieve excellence."
Missourian staff won first place for its online news site, best front page, best overall design for its Aug. 21-22, Nov. 9 and Dec. 27 print editions, and multimedia reporting. Vox Magazine won first place for best news or feature series for a two-part series on crime in Columbia.
Staff also swept the Best Story about Religion category: Brittany Crocker, first place; Blake Nelson, second place; Vox writer Lauren Rutherford, third place; and Brea Cubit, honorable mention.
Other First Place Awards: Alexander Ransom for news or feature obituary; Brittany Crocker for best news story; Aaron Reiss for best sports columnist; Jared Kaufman, Eleanor Hasenback and Daniel Christian for best local business coverage; Allen Fennewald for best feature story; William Schmitt for best business story; Kelsi Anderson and Allison Graves for best coverage of government; Emma Vandelinder for best story about education; Annie Rice for best video; Cecilia Salamone for best story about history; Hailey Godburn for best information graphic; Annie Rice for best photo illustration; and George Kennedy for best columnist-serious.
Second Place Awards: Brittany Crocker for feature story; the Missourian for general excellence; Missourian staff for news or feature special section for Cultivating Connections; Liv Paggiarino for sports photo; Allison Collins for sports feature photo; Missourian staff for best sports pages; Missourian staff for information graphic; William Schmitt and Taylor Ysteboe for coverage of government; Erin McKinstry for story about the outdoors; Nadine Laemmler for sports news story or package; Ruth Serven for best investigative reporting; Stephen Daw for military story; and the Missourian staff for headline writing.
Third Place Awards: Youngrae Kim, feature photo; team of Vox writers, news or feature series; Youngrae Kim, photo package; Missourian staff, community service, for its November 2016 Voters Guide; Colton Pouncy, sports feature story; Emma Diltz, investigative reporting; Ashley Skokan, story about the outdoors; Grace Hase, news or feature obituary; Missourian staff, best page design on saffron cultivation; and Hannah Sturtecky, best video.
Honorable Mention Awards: Allen Fennewald, feature story; Carsen Sikyta, sports photo; Mary Ryan, information graphic; Missourian staff, coverage of rural life or agriculture; Jenna Allen, story about the outdoors; Mitchell Forde, military story; Kevin Graeler, sports news story or package; Derek Poore, best video; and Missourian staff for best photo package for the layout of Iran's shrinking Lake Urmia.
Updated: August 15, 2019
Related Stories