Keith Greenwood and Kellie Stanfield win university-wide Provost Awards
COLUMBIA, Mo. (April 19, 2023) — Two faculty members at the Missouri School of Journalism have received Provost Awards recognizing their contributions to the university. Associate Professor Keith Greenwood received the Provost Award for University Citizenship in Faculty Service, while Assistant Professor Kellie Stanfield earned the Provost's Outstanding Junior Faculty Teaching Award.
Greenwood and Stanfield will be honored alongside other faculty award recipients at a reception on Wednesday, April 26, during Mizzou's Faculty Excellence Week.
"In and out of the classroom, Keith and Kellie excel at leading by example," said David Kurpius, dean of the School. "Students, faculty and staff alike continue to be inspired by their consistent ability to meet challenges by bringing their own passions and experiences into everything they do."
Greenwood, who earned his doctorate from the School of Journalism in 2006 and has served on at least 15 committees in as many years as a faculty member at the School, emphasized that service is as much a duty in higher education as other academic pursuits.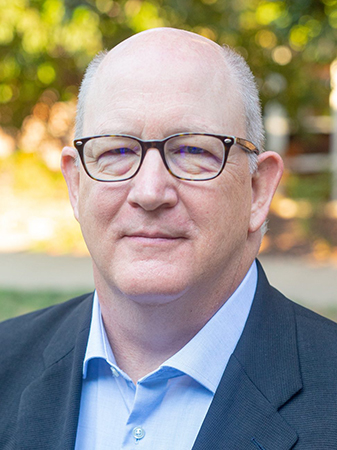 "I am honored to receive this recognition," Greenwood said. "Along with teaching and research, service activities are essential to the university and the profession."
Greenwood's teaching and research work largely revolves around photojournalism history, and he serves as co-director of the McDougall Center for Photojournalism Studies, which is dedicated to preserving the work of newspaper, magazine and documentary photographers.
In nominating Greenwood for the award, Earnest Perry — associate dean for graduate studies and research at the School — noted his tireless work ethic.
"Dr. Greenwood is one of the most productive faculty members I have ever worked with," Perry said, noting Greenwood's involvement in the American Journalism Historians Association and his service on the editorial boards of several industry journals. "Whenever we are in need of someone to get a difficult job done, Dr. Greenwood is at the top of the list of people to call."
But for Greenwood, the opportunity to serve alongside people who share his passion and investment in the welfare of the university has been its own reward.
"I have had the pleasure of working on committees in the School of Journalism, the university and professional organizations with people who so clearly have the best interests of the organization and their colleagues at heart," Greenwood said.
Also an alum of the School of Journalism (MA '14, Ph.D. '17), Stanfield sees her award as validation of a dream fulfilled, though one that is never done as long as there are more students to teach.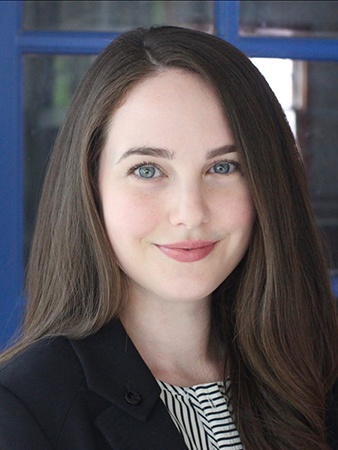 "I am thrilled and grateful to be recognized for my teaching," said Stanfield, who is also an executive producer at KOMU-TV, the School's NBC affiliate TV station. "Being a professor at the Missouri School of Journalism is truly my dream job, and to be able to work and develop lasting relationships with our students brings me so much joy and fulfillment. They inspire me beyond what I ever could have expected."
Professor Mike Jenner, the Houston Harte Chair in Journalism, said Stanfield's teaching skills go well beyond knowledge of the material.
"Dr. Stanfield serves as a role model to students at KOMU and provides a vital resource in not only helping them learn the ropes in the newsroom but in helping them prepare for their careers," Jenner said. "…As valuable as she is today, she will continue to grow into a wonderful faculty leader."
Stanfield has championed a number of initiatives at KOMU designed to make work at the station more accessible and less stressful to busy students. She introduced a system that allows students who are unable to afford professional, on-air attire to use clothing donated by faculty and alumni, and she is also responsible for a solution for students who lack transportation to KOMU's newsroom (located seven miles south of campus). Students can now check out the keys to a KOMU staff car that is parked on campus.
While her students have a lot to be grateful for, Stanfield — who currently teaches the introductory TV reporting class as well as a graduate course on media ethics — points to her own gratitude for the impact that great teaching had on her as a student.
"I attribute any success I've had here to Kent Collins," Stanfield said, referring to the beloved teacher of 35 years who passed away last year. "Kent was my professor and mentor at the J-School, and was the first person to believe that I could be a professor. He convinced me to believe in myself, and I hope to be able to do that for my students, too."
This year's award marks the second time that School of Journalism faculty have won Provost Awards for both University Citizenship and Junior Faculty Teaching in the same year. In 2020, the awards went to Associate Professors Cristina Mislán and Robert Greene, respectively.
Updated: April 25, 2023
Related Stories
Expand All
Collapse All
---