Kellie Stanfield
Assistant Professor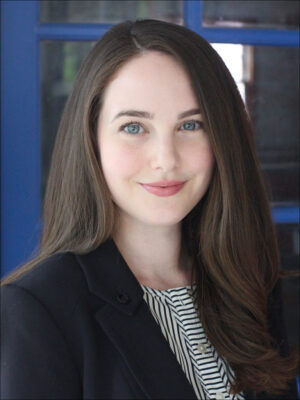 Download High-Resolution Photo
Producing Supervisor, KOMU-TV
KOMU-TV
5550 Highway 63 South
Missouri School of Journalism
Columbia, MO 65211-1200
KELLIE STANFIELD is an assistant professor of broadcast journalism and an executive producer at KOMU-TV. She teaches the introductory broadcast course in radio-television journalism, and oversees production of the evening newscasts at KOMU.
Kellie earned her Ph.D. from the Missouri School of Journalism, where she also earned a graduate certificate in online education, and her MA in broadcast journalism. She graduated from the University of California, Los Angeles (UCLA) with a BA in English and minor in education.
Prior to joining the Missouri School of Journalism, Kellie taught broadcast journalism, multimedia reporting and editing, and mass communication at Salisbury University in Maryland. Her research focuses on journalism education and pedagogy with an emphasis on university level broadcast journalism. She also studies local news and mobile journalism. Her work is published in journals such as Journalism Practice and Health Communication, and she has presented her research at AEJMC, ICA, BEA, and WJEC.
Updated: August 6, 2019