Missouri Faculty, Students to Present at Upcoming AJHA Conference
By Janelle Walker
Columbia, Mo. (Sept. 15, 2006) — Seven Missouri School of Journalism faculty members and graduate students will present their scholarly research or speak on academic panels next month at the 25th annual convention of the American Journalism Historians Association.
The AJHA convention, which will take place Oct. 11-14 in Wichita, Kan., brings together leading journalism history scholars from across the country. The convention welcomes paper entries, panel proposals and abstracts of research in progress on any facet of media history and embraces print, broadcasting, advertising, public relations and other forms of mass communication. The Missouri Journalism scholars' panels and papers cover a wide range of topics, including the Black press, Latino immigrants and desegregation.
Earnest Perry, chair of journalism studies, said it is important for Missouri faculty and students to be involved in AJHA.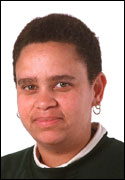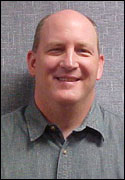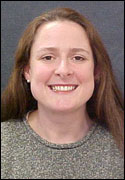 "Because the Missouri School of Journalism has played a part in making the history of journalism, our faculty and students have good reason to be actively involved in AJHA," Perry said. "It helps us in our teaching and in our scholarship."
The following Missouri Journalism faculty members and graduate students will present research or speak on a panel at the 2006 AJHA Convention:
Doctoral student Aimee Edmondson and Perry will present "Let the Doors be Opened," which examines a white university newspaper's ongoing advocacy on behalf of African Americans during the years immediately following World War II, when the mainstream press remained unresponsive to the minority voice. Specifically, the University of Missouri's student-run newspaper, The Missouri Student, took a strong stand for equal rights during this period in its editorial pages.
Perry also will participate in a panel discussing "Omissions, Absences, and Silences: What the Black Press Did Not Cover and What That Tells Us about the Press and the Black Experience in America." He will discuss how emphasis by the black press on crime and sensationalism may have had a negative impact on black progression.
Berkley Hudson, assistant professor in the magazine journalism, will present "Foreign Voices Yearning to Breathe Free: The Immigrant Press in the United States at the Turn of the Century."
Michael Fuhlhage, assistant professor in newspaper journalism, will present a research-in-progress paper titled "From the Margins to the Majority: Coverage of Latino Immigrants in a Kansas Meatpacking Town, 1980-2000."
Zoe Smith, professor in photojournalism, will moderate a panel presenting the Pictures of the Year International archives. Master's student Karen Mitchell and doctoral candidate Keith Greenwood have researched the POYi searchable online archives extensively and will present several of their studies. One research project found that award-winning feature photographs represent a relatively narrow range of visual themes. Another project concluded that photographs of international events selected for POYi honors represent broader geographical variety than similar photographs selected for Pulitzer Prizes. Greenwood will present his research on the depiction of the President of the United States in the POYi archive since the mid-1940s, and Mitchell will present research she and Smith conducted on award-winning images of African-Americans in the POYi archives as part of the McNair Mentor Program.
In addition to these scholarly presentations, a Missouri Journalism alumnus, Fred Blevens, PhD '95, associate dean at Florida International University, will begin his term as AJHA president at the end of this year's convention.
Smith said the substantial number of Missouri participants accepted for the AJHA conference reflects the School's commitment to scholarly research.
"AJHA brings together people from all parts of journalism – media, photojournalism, newspaper, magazine, etc. – and focuses more on the general history of communication," she said. "Our School's extensive journalism history research is yet another reason why the School of Journalism is recognized."
Edmondson said she plans to become a journalism historian and hopes that participating in the AJHA conference will help her meet people in her field.
"My professors encouraged me to get my papers accepted at the AJHA conference and other conferences," she said. "This is a step in the process of getting them published."
---
Janelle Walker came from Fowler, Ill., to study broadcast journalism at the Missouri School of Journalism. She interned in summer 2006 with the Minocqua-Arbor Vitae-Woodruff Area Chamber of Commerce and Visitors Bureau in Minocqua, Wisconsin. Janelle plans to graduate in December 2006 and pursue a career in tourism marketing.
Updated: April 10, 2020
Related Stories
Expand All
Collapse All
---