Earnest Perry to Assume Presidency of the American Journalism Historians Association
Columbia, Mo. (September 23, 2009) — Missouri School of Journalism Professor Earnest Perry will begin his one-year term as president of the American Journalism Historians Association (AJHA) in October.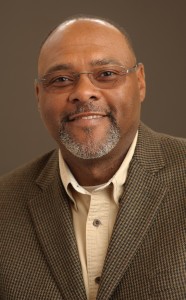 Perry, who is currently first vice president of the AJHA, is the first University of Missouri professor to be named president of the organization. In his role, Perry will work with the organization's executive board to further the organization's research and scholarship goals throughout the year. In addition, he will preside over the AJHA's annual conference on Oct. 6-9, 2010, in Tucson, Ariz.
"A lot of what the organization is about is helping our members to get their research recognized and disseminated throughout higher education and to promote the importance of journalism and mass communication history in curriculum," Perry said.
Recognizing that his term begins in the midst of an economic downturn, Perry is cognizant that he will need to work to ensure that universities' journalism history programs remain strong.
"One of the biggest challenges for this upcoming year will be helping members in the organization to basically maintain the journalism history curricula that we have at universities throughout the country, especially with economic cuts," Perry said. "I'll also be helping members with their research and promoting their research, so that it can be used in the classroom and in other research endeavors."
Ever the historian, Perry hopes that he, as president, can help journalists realize the context and background inherent in their work. He believes that it is important that there be a deep understanding of history in the field of journalism and mass communication, and Perry plans to work to foster that sense of history throughout his term.
By working to help the AJHA provide correlation between the present and the past, Perry hopes that his presidency can advance the organization's research and educational goals.
"I will work to make the organization a conduit for journalists, regardless of what medium they're practicing in," Perry said. "They'll be able to come to our organization to gain some historical perspective about a lot of the issues they're covering."
Updated: May 6, 2020
Related Stories
Expand All
Collapse All
---