Associate Dean, Alumnae Selected for SEC Academic Leadership Development Program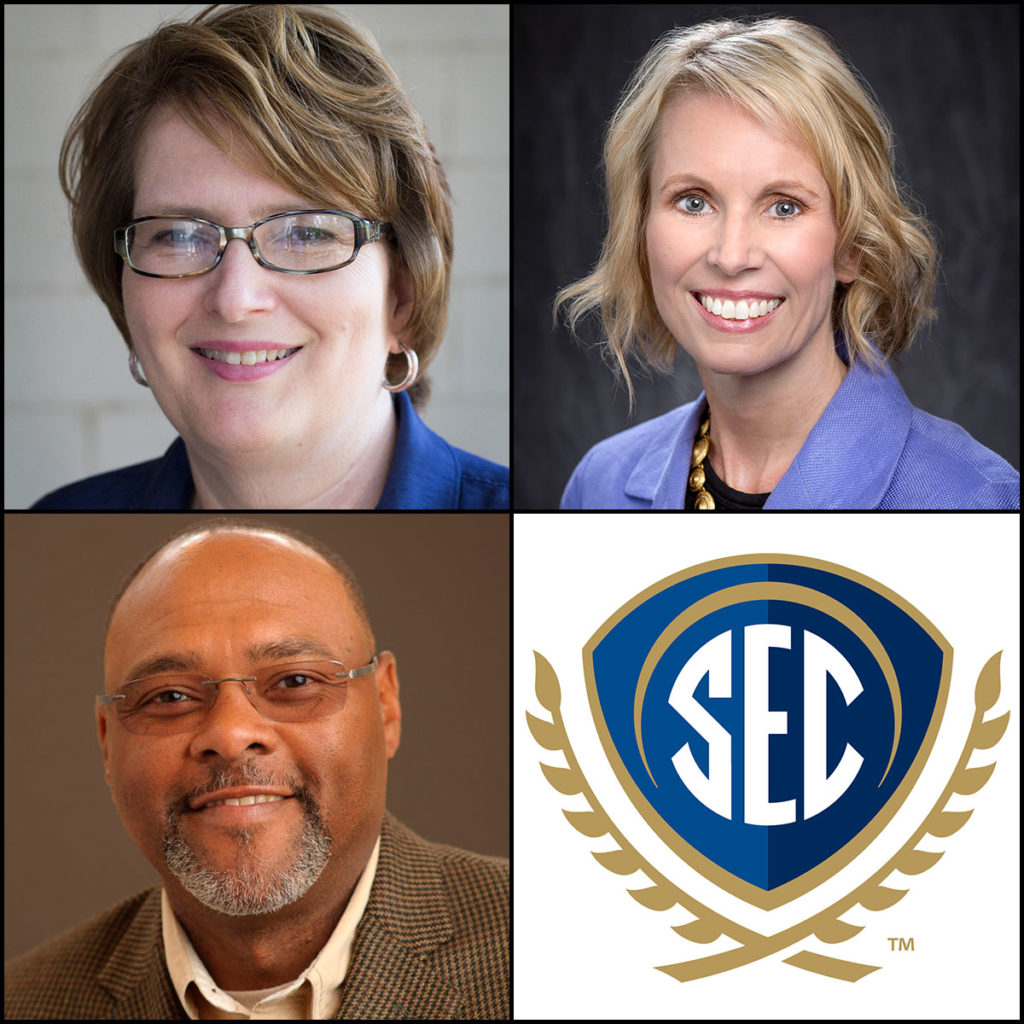 The Professional Growth Initiative Seeks to Identify, Prepare and Advance Academic Leaders for Roles Within SEC Institutions
Birmingham, Ala. (Oct. 22, 2016) – Associate Dean for Graduate Studies Earnest Perry is one of 52 faculty and administrators from the 14 universities of the Southeastern Conference selected to participate in the 2016-17 SEC Academic Leadership Development Program.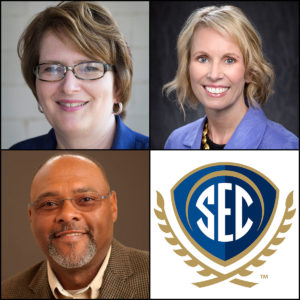 Two alumnae were also selected to serve as fellows. Janice Hume, BJ '81, MA '95, PhD '97, is the head of the Department of Journalism at the University of Georgia. Andrea Miller, PhD '03, is the associate dean for Undergraduate Studies and Administration at the Manship School of Mass Communication at Louisiana State University.
The SEC Academic Leadership Development Program (SEC ALDP) is a professional growth initiative that seeks to identify, prepare and advance academic leaders for roles within SEC institutions and beyond. It has two components: a university-level development program designed by each institution for its own participants and two, three-day, SEC-wide workshops.
"It is our strong belief that helping to prepare administrators for the next phase of their careers has the potential to impact all of higher education, both now and in the future," said SEC Commissioner Greg Sankey. "Our universities make a significant investment in these individuals, and we are proud to work with them through this program."
Since its creation in 2008, more than 300 faculty and academic administrators have completed the SEC ALDP, and program alumni have taken leadership roles as deans and provosts, among other senior-level positions, at universities around the SEC and country.
The SEC Academic Leadership Development Program is part of SECU, the academic initiative of the Southeastern Conference. The SEC supports and promotes the endeavors and achievements of the students and faculty at its 14 member universities.
Updated: August 15, 2019
Related Stories