Associate Professor Berkley Hudson Receives $2,500 Southeastern Conference Visiting Faculty Travel Grant
He Will Present Research on Historical Racial Representations in the Media
By Gwen Girsdansky
Master's Student
Columbia, Mo. (March 7, 2013) — Berkley Hudson, an associate professor of magazine journalism, has received a $2,500 Southeastern Conference Visiting Faculty Travel Grant.
Hudson will travel to his undergraduate alma mater, the University of Mississippi, during the first week of April to present his research on racial representations in the media as well as work on an ongoing project.
"We are delighted to invite a scholar and a journalist of the caliber of Dr. Berkley Hudson to be on our campus during the spring semester," wrote Will Norton, Jr., dean of the Meek School of Journalism and New Media, in the invitation letter for Hudson becoming a visiting faculty member.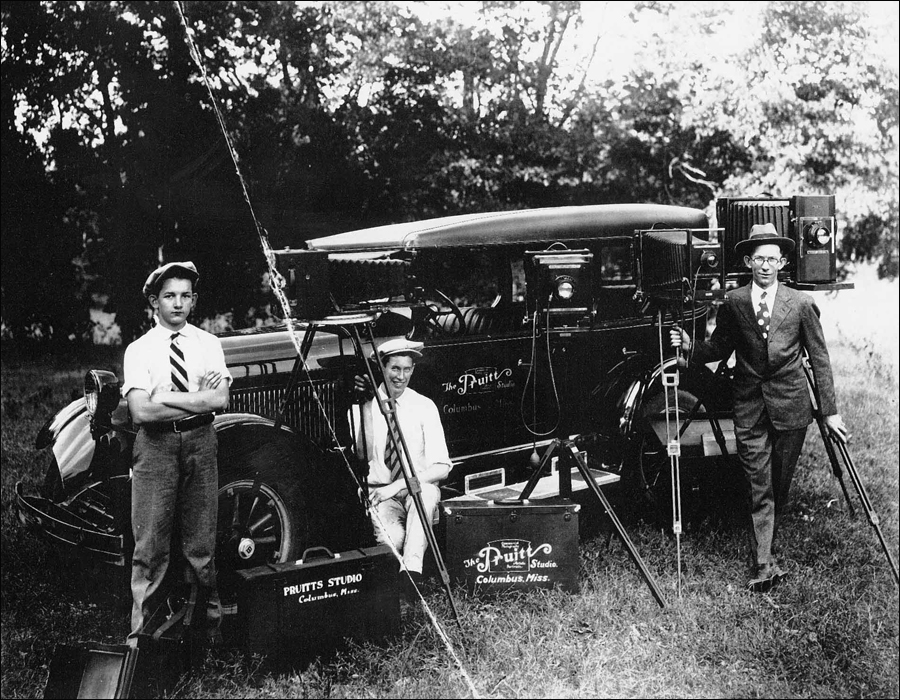 Hudson is in the midst of planning an exhibit and symposium on the works of O.N. Pruitt, who captured more than 80,000 images during the early and mid 1900s of Columbus, Miss., Hudson's hometown. Pruitt photographed everything from family picnics to river baptisms, carnivals, parades, fires, tornadoes, and even two of the last public executions by hanging in Mississippi as well as the 1935 illegal lynching of the two African American farmers, Bert Moore and Dooley Morton. Columbus had 18 documented lynchings. The photograph collection has become, what Hudson calls, a photo-biography of a place.
Hudson is currently working on completing a book based on 150 of Pruitt's photographs.
His in-depth research into the subject and the photographs led to his appointment as a special curator of the O.N. Pruitt-Calvin Shanks Collection at the University of North Carolina-Chapel Hill in 2006. Hudson hopes to have the exhibit and symposium in 2016. This summer, UNC will stage an initial exhibition from June 17 to Sept. 2, "The Life of a Southern Town: Images of Columbus, Mississippi, from the Pruitt & Shanks Photographic Collection."
While at the University of Mississippi in April, Hudson will meet with his team members for the project including Charles Reagan Wilson, co-editor of the Encyclopedia of Southern Culture to which Hudson contributed articles, and Mark Dolan, a journalism professor who studies media representation of music the American South. He also will meet with ESPN senior writer Wright Thompson, BJ '01, and ESPN blogger Sonia Weinberg Thompson, BJ '02.
Hudson said there is a gap between how Mississippi views itself and how the rest of the world views Mississippi, and he is interested in studying how media contribute to that gap. All of these topics are still important to understand how media participate in race relations.
Hudson will present his research regarding southern racial and cultural representations in the media as well as guest lecture to Ole Miss students on literary journalism, magazine writing and editing, and visual studies.
"I hope to convey a sense of wonder that I have about Mississippi and its cultural history in terms of journalism and photographs," Hudson said.
During Hudson's visit Norton plans to take him to a baseball game between Ole Miss and Vanderbilt, where he can cheer on his alma mater.
Updated: July 13, 2020
Related Stories
Expand All
Collapse All
---