Associate Professor Berkley Hudson Receives $40,000 National Endowment for Humanities Grant
Project Will Plan a Series of Exhibitions and Symposia on Photographs by O.N. Pruitt
By Lauren Steele
Columbia, Mo. (Nov. 22, 2013) — Berkley Hudson, an associate professor of magazine journalism at the Missouri School of Journalism, is the recipient of a $40,000 planning grant from the National Endowment for Humanities. Hudson will use the grant to plan a series of three exhibitions and symposia focused on historical Mississippi photographs by O.N. Pruitt, the de-facto documentarian of small-town, rural Mississippi life through imaging from 1920 to 1960.
This project and one for the Kansas City Public Library are the only two in Missouri to receive a planning grant during the current NEH grant cycle. Hudson said that it's a long-time-coming project that is both professional and personal.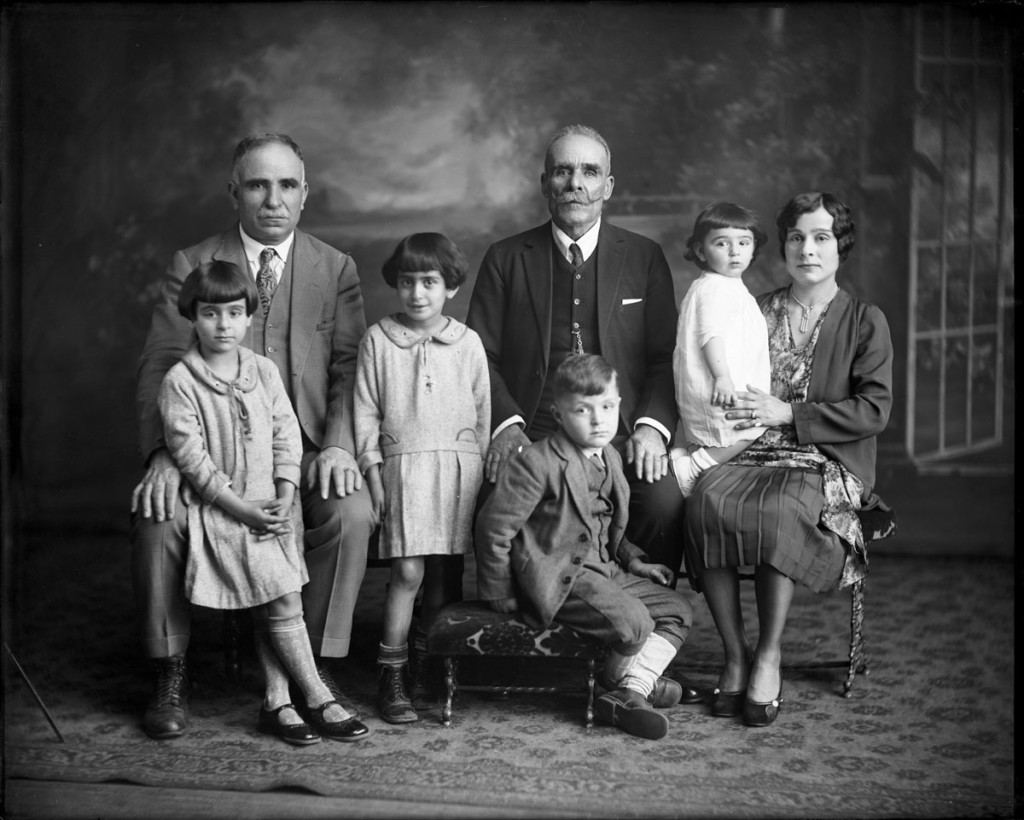 "Pruitt was the picture man for my town, Columbus, Miss.," Hudson said. "He photographed my family at Christmas and Thanksgiving. I and four friends joined together in 1987 to preserve the Pruitt collection that also includes photographs by his assistant Calvin Shanks."
Hudson will front the project and will work with Beatriz Wallace, MA '08, a visiting professor at Duquesne University, and Steve Rice, an assistant professor of convergence journalism at Missouri, who will assist in creating a mini-documentary. MacArthur Fellow and Guggenheim Fellow Deborah Willis of New York University, along with former NEH Chairman William Ferris of University of North Carolina at Chapel Hill, also will serve as consultants. Other consultants include Duke University's Tom Rankin, former director of the Center for Documentary Studies, and Charles Reagan Wilson, a noted historian of the American South, who is a professor at the University of Mississippi.
All involved, including Dean Mills, dean of the School, see much value in the project. Mills said Hudson's "revelatory analyses of racial representation in photographs, press reports and the culture of the American South are important works in the field." And Ferris said, "This project will make a significant contribution to our understanding of Southern and American photography."
That understanding could not have occurred without the grant, which has given the project an incredible boost, Hudson said. It is hoped that subsequent funding to implement the project can be received from the NEH, other public agencies and foundations.
The exhibitions and symposia are being planned for the Missouri School of Journalism, the University of North Carolina at Chapel Hill and in Mississippi in collaboration with the Columbus-Lowndes Public Library. Part of the project has involved and will continue to involve focus groups with scholars and members of the communities where the exhibits will be held.
The MU Office of Research and grant writer Christine Montgomery assisted in the grant writing process.
In addition to this project, Hudson also serves as editor in chief of the Visual Communications Quarterly, a publication of the Visual Communication Division of the Association for Education in Journalism and Mass Communication, and recently he led the "Politics of the Black Body" series in Columbia.
Updated: July 21, 2020
Related Stories
Expand All
Collapse All
---